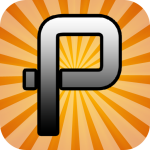 Every major software company has a collection of internal tools to help them develop their software. These are either off-the-shelf apps like Photoshop, or they are so specialised that they have to be custom written in-house by a team of specialists, often by a dedicated department.
Right now I'm in a similar situation myself: We need a dedicated tool to create the data structure for future reference apps. Specifically we need a simple input mask that makes my iPhone App understand what data I'd like to display without having to tweak a text file.
I can't quite believe that I have successfully written such a tool for precisely this purpose. Best of all, I did this almost without any code using Cocoa Bindings. Aptly titled PatchBay, this app allows us to create a Core Data store file which I can pick up in iOS and display on the iPhone.
Let me tell you how it came to be, why it's useful for us and how gobsmacked I am that this has become a reality.
{ 0 comments }