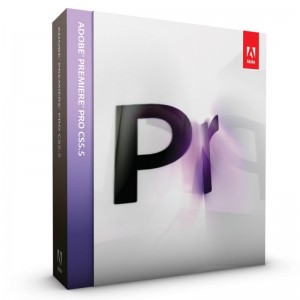 To complete my migration from PC to Mac I've downloaded the trial version of the latest Premiere Pro CS 5.5 yesterday. I bought CS 3 a few years ago and haven't regretted it, but at work we have CS 4 and now CS 5 and I can see the feature improvements and benefits to our workflow.
As last time, this is a rather large expense for me (£285 for the upgrade, which is still better than £810 for the full version) – however Premiere is a fascinating powerful programme and I know how helpful it is.
My old version has made its money back many times over so I'm sure this version won't disappoint me either. In fact, I'm quite excited about the new options in version 5.5 and the idea of having it on my laptop.
Here are my hands-on notes, my first impressions and my two cents about Adobe's rival to Final Cut Pro.
For the geeks: I'm using Premiere on a MacBook Pro with 8GB of Ram, 64 bit OS (Lion) and an Intel Dual Core i7 processor at 2.7 GHz.
Continue reading Adobe Premiere Pro CS 5.5 – my personal hands on review →