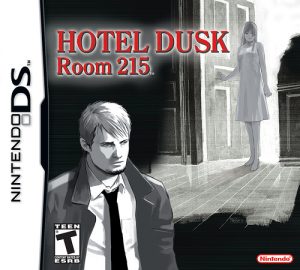 When I owned a DS console many years ago, I remember playing a game called Hotel Dusk: Room 215. It was more like an interactive book than a classic adventure game. At times a little tedious, it had a super gripping storyline and I couldn't forget.
In the story, protagonist Kyle Hyde, former NYPD detective, has left the force and is now a door-to-door salesman. He's still trying to find out what happened to his former partner. When his employer sends him to Hotel Dusk in LA, he finds a host of characters that all tie together into a larger plot, which appears to be connected to the disappearance of Kyle's former partner.
When I discovered the DesMuME emulator for the DS recently, I thought I'd try running the game on my Surface Pro – and it's almost exactly like having a super sized DS, complete with stylus.
Since the game has it's tricky moments, I've made list of questions I had while re-playing the mysteries of Hotel Dusk: Room 2015.