I recently discovered the Manuel Bastioni LAB add-on for Blender. Judging it only by the title you'd never guess it's an extravagant people generator of the highest caliber! Bastioni was working with the folks from MakeHuman for many years, but The LAB is his own project.
In a nutshell, it creates ready-to-use characters, complete with poses and morphs, as well as many other complex goodies. And as with many complex things, rendering can take a while. I tend to prepare a scene on one machine, transfer it to a faster system and let it render while I setup the next scene.
This workflow usually works a treat with .blend files, but not necessarily with those containing Manuel Bastioni characters. Turns out the skin has a good chance of looking alien purple. Quite a nice effect, but perhaps not all the time.
Lucky for us, knowing why this happens will help us understand how to fix the problem. It's not a bug, just a question of which box to tick when saving those files. Let me show you which box that is and how to avoid the purple skin effect.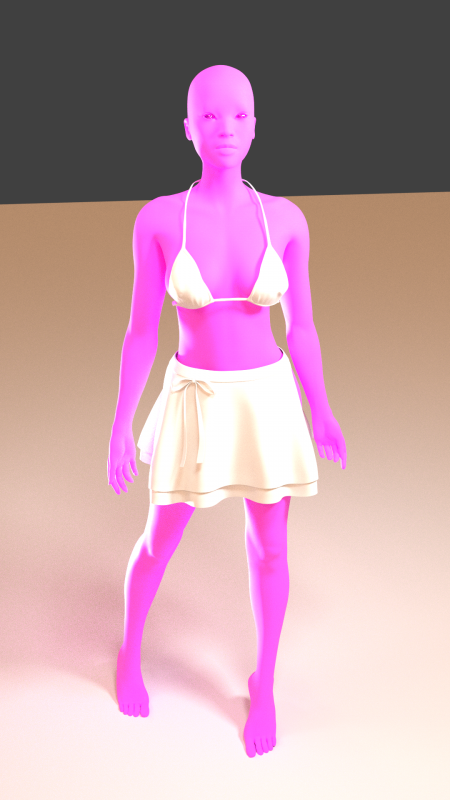 Continue reading How to render "Manuel Bastioni LAB" characters without purple skin in Blender →