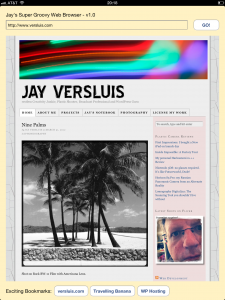 Today you find me rather speechless: because I'm sitting here with my iPad which is running a web browser that I've just written in Xcode!
As in "written myself, working and doing what I'm expecting it to do". I'm in SHOCK!
This is seriously cool – and it didn't take long either. Let me tell you how this happened, how it works and even share the code with you.
Continue reading How exciting: I've just written a Web Browser for the iPad! →