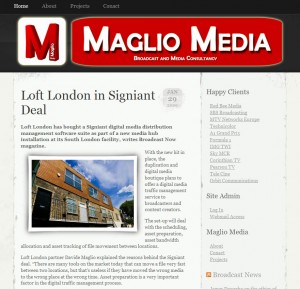 Maglio Media were looking for a new corporate identity, and with it a new presence on the world wide web.
With an impressive list of clients and many involvements in high profile broadcast clients, I'm delighted to be chosen for this project.
This job Included 3D log design as well as data transfer from existing public profiles, link research and POP3 email setup.
Check it out at www.magliomedia.com