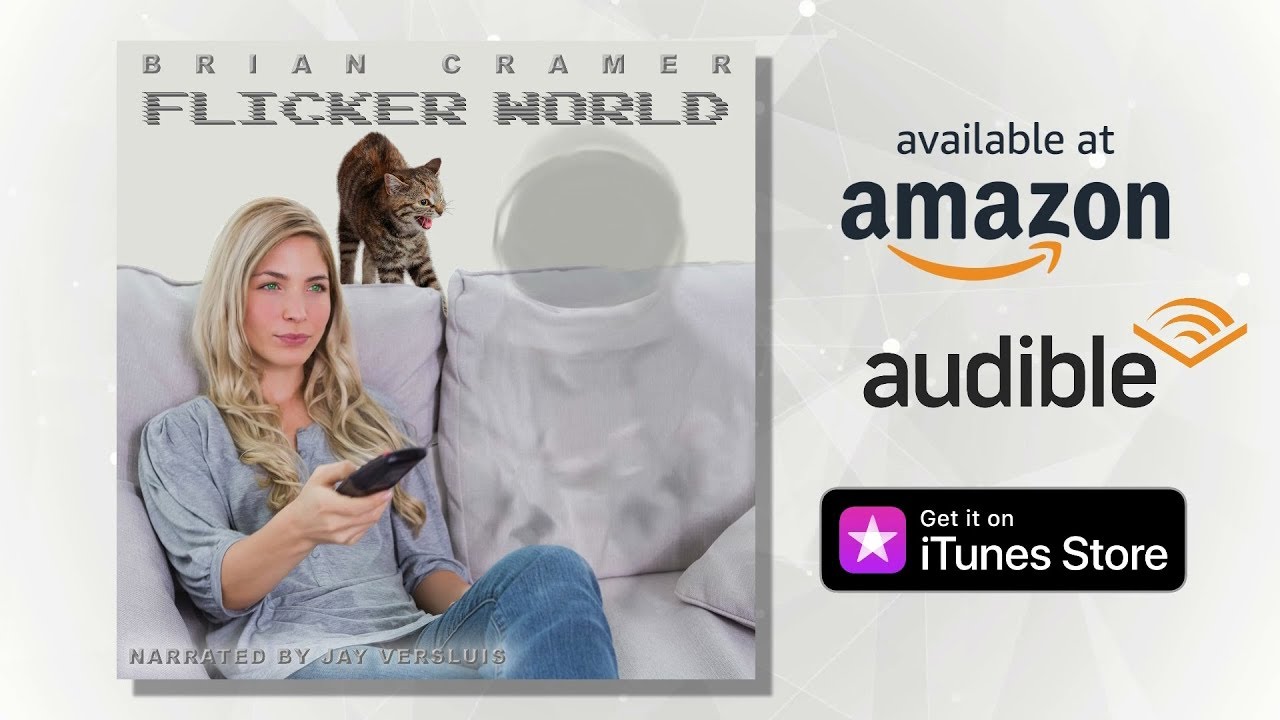 I've narrated Brian Cramer's fascinating sci-fi novel FLICKER WORLD. We're super excited to tell you that it's now available as an audio book ? Care to listen to a free sample? Be our guest:
Here's a list of links to the audio version:
You can also get it as Kindle or Paperback here:
You can even read a sample right here:
About the book
Big things are happening for Mark Scottsdale. He has just graduated from college and is looking forward to starting a new life with his childhood friend and longtime girlfriend, Lisa. So when an old classmate of his offers him a high-paying job working for a new research facility, Mark jumps at the opportunity.
However, all of his dreams come to an abrupt end when Lisa is taken from him by a drunk driver. Distraught and devoid of a reason to live, Mark contemplates suicide. However, before following through on his dark thoughts, Mark has an epiphany: if he could gain access to his company's secret Flicker World project, he just might be able to see his beloved Lisa again after all.
Find out more bout Brian's work on his website https://briancramerbooks.com