I'm Jay Versluis.
I'm a Super Survivor.
I have recently spent several years going through cancer treatment hell and have survived against all odds, thanks to a new treatment approach called immunotherapy.
I haven't shared much of my journey as it was happening between 2015 and 2017, but now that it's all over, I have an amazing story to tell.
Interested? Check out the quick facts here, or visit my other website: supersurvivor.tv.
---
Read My Story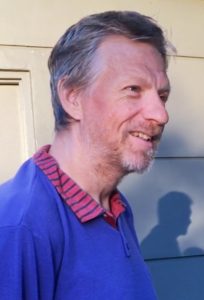 I've just finished writing a new book called
BROKEN BOWELS – Tales of a Super Survivor.
It tells an amazing story of how the conventional treatment methods didn't work in my case, how we were refused further treatment by one hospital, and how I made a miraculous recovery against the odds – all thanks to faith, a crack team of experts across two rival hospitals, and an immunotherapy drug called Keytruda.
---
I've also narrated the whole book, so if you don't have time to read it, you can listen to it on Audible.com and iTunes. It's over 15 hours long (I guess I had a lot to say).
---
Join me LIVE on YouTube
Since the beginning of 2019, I've started doing regular live streams on several platforms. The kids call it Multi Streaming I believe. I'd like to think of it as my "office hours". Drop by and hang out, ask questions or just watch and have fun. I currently focus on doing 3D projects, but I might play a game every now and then.
I still haven't found fixed days for streaming, so I work it around my work and IRL schedule. When I do stream, I do it around 5pm EST / 10pm UK / 11pm Europe. Watch my social feeds and/or stream services for notifications.
Tune in on YouTube, Twitch or Mixer 😎
---
So what else do you do?
I run a number of notebook-style websites since the nineties:
In my spare time, I run a small web hosting service. It's called WP Hosting, through which I put all that web knowledge to good use and help small companies survive in an online world through private servers. Happiness included!
---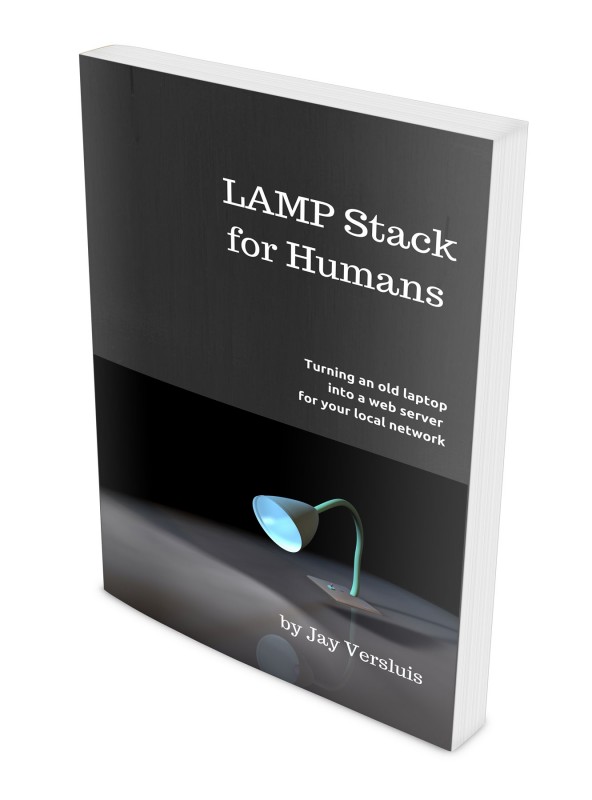 Did I mention that I'm the author of another book called LAMP Stack for Humans?
It's about how to setup a web server in the comfort of your own home or office, using Linux and WordPress, so you can operate all those interesting browser based projects in the privacy and security of your network.
No "cloud access" required.
---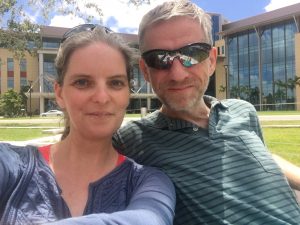 I'm also a loving husband of 15 years and counting! Julia and I met through a BBC job at the dawn of the millennium in a club-come-TV-studio in London. We got married in Las Vegas in 2004 and haven't looked back.
Julia has been with me though my whole cancer journey every step of the way. I couldn't have done it all without her love and support. 😍
---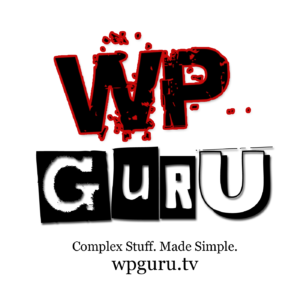 You might describe me as a restless creativity junkie with many interests: I'm a connoisseur of 3D software, a Broadcast Professional, occasional iOS Developer, and I have a somewhat popular YouTube Channel called The WP Guru.
It became so popular that I decided to use another channel for behind the scenes ramblings and diary style vlogging here – very often while riding my bike.
Many of my videos are also available as Podcast Feeds.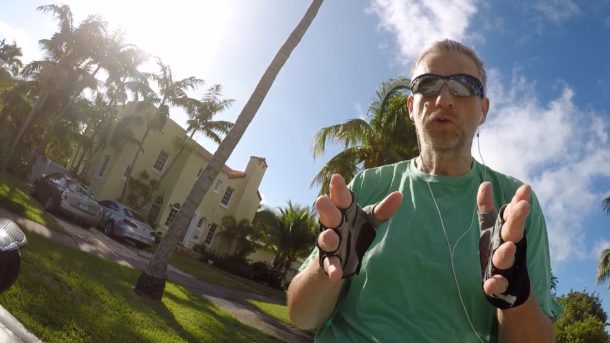 ---
Fun Facts

In 2012 Julia and I sold our properties in the UK and moved permanently to the US because we won a Green Card in the Diversity Lottery.
Before that I used to split my life between being a freelance broadcast professional in London and setting up websites for people. The old about me page looked very different in those days.
Although I'm don't like football, I helped 2bn+ viewers for a whole decade to see the English Premiere League Live Feeds every weekend.
I can't drive a car, and I don't hold a license, but I choose to live in America 😂
---
Support my projects
If you enjoy what I do and want to help make the world a better place, you can join the many super awesome people who support me on Patreon. You'll even get exciting perks in return, anything from free copies of my books and 3D products, to web hosting and exclusive behind the scenes footage.

There are many others ways to support me too, head over here to find out more. The link describes how I use donations to make better content.
---
Any Questions?
Feel free to explore the many tabs at the top of the navigational menu, or contact me below.
Before you do, please consider leaving a comment on any of my many articles and videos that are dotted across the web. I read them all, and I try to answer them all (even though at times it might take me a while to do so). Public conversations will help others who might have the same question or those who want to join in.