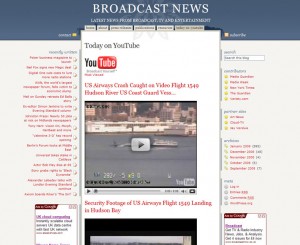 We have integrated a brand new JOBS section at the top of the page.
The idea of integrating community features into the site has been on the cards for a while, with the intention of bringing broadcasters and freelancers together (thanks to Jahlene Joseph for the suggestion). Just when we were exploring how to do this, it turns out that Broadcast Freelancer is doing a much better job at this already than we ever could!
Hence, as of today, we're syndicating brand new Freelance Jobs on this site. As with all other syndicated items, please use the link provided to view the full details on the originating site.
Head over to http://www.broadcast-news.co.uk and check it out.
Happy Job Hunting!