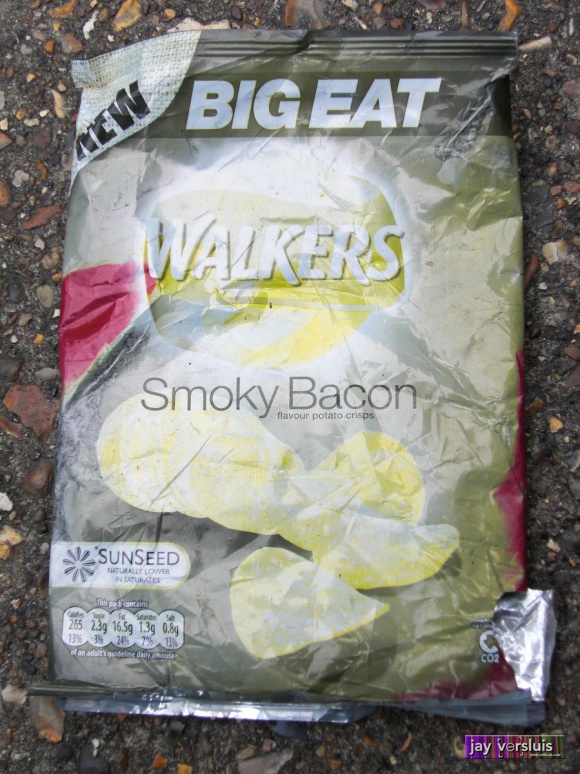 Here's a great example of what happens with a crisp bag when it's been out in the sun too long.
As it takes about 500 million years for a foil bag to completely disintegrate, sunlight is responsible for doing this job. Obviously, buried under a huge pile of garbage in a landfill, that's no use, but I suppose that if you give it time, EVERYTHING is biodgarable. We just need to wait for the next big bang, and we should be sorted.
I found this bag on my way from work, so it's taken in situ and left there.
Rest in piece, Bacon Flavour!