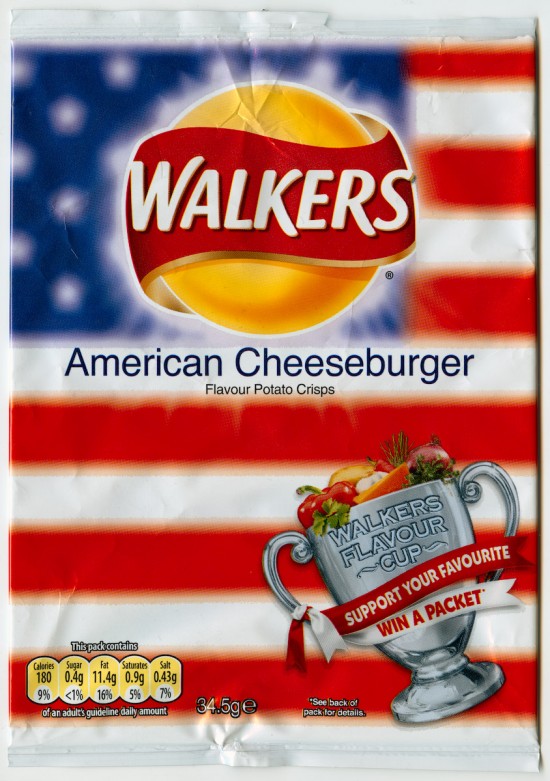 Walker's have done it again: create a range of brand new Limited Edition flavours just in time for the World Cup Football Qualifiers. And what would this series be without them?
We discovered 8 flavours at the Oxford Service Station and we'll give you a rundown of them all. To kick off this leg of the series, we'll begin with American Cheeseburger Flavour.
Seriously, I haven't got a clue what's going on in that flavour lab – but this is by far the most authentic taste I have ever had. Not the taste of potato of course, but of real cheeseburger.
If you ever had Johnny Rocket's burgers in the US, this is what it tastes like.
Even though Julia disagrees, for me this one gets 47 thumbs up for authenticity. Which isn't to say that this is what I want out of a crisp all the time.
Bring on the next packet: German Bratwurst Flavour 😉