Let me test something here real quick: speedtest.net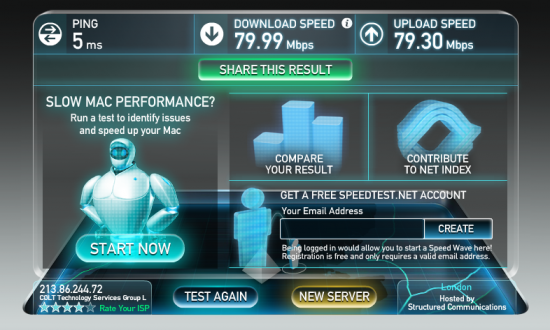 We take speed for granted and that it's getting faster and faster by the month. This here is the upload and download we're getting at work in 2012 (and over the last few years). This isn't even possible with my home "g" WiFi. In a few years we'll laugh at this of course when our iPhone does 50x this speed and we're still complaining that it's not fast enough.
The other thing I wanted to test here are images captions: I've noticed with WordPress 3.4 most themes aren't displaying them properly anymore due to a deliberate code change. We're discussing this here.
Thankfully Thesis 1.8.5 has a patch that makes it all look smashing again. Thanks, Thesis 😉