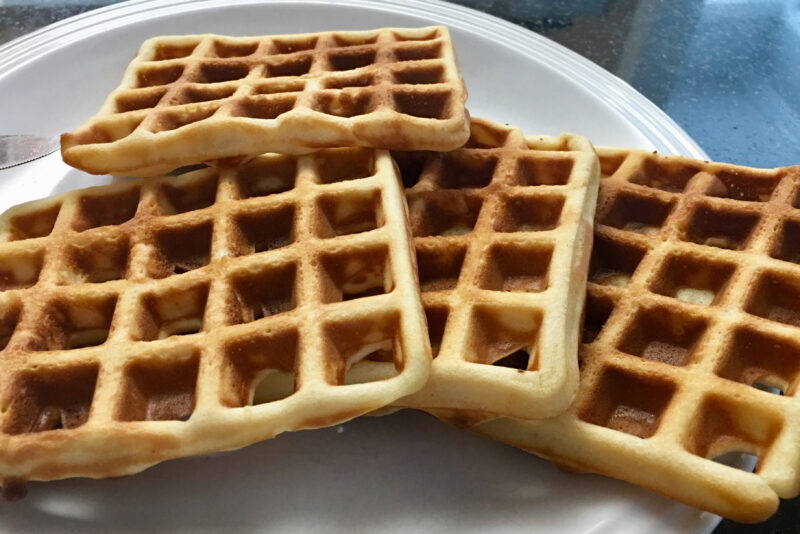 I found this as a dirty printout in the kitchen and thought I'd best make a note of it before it disintegrates forever. This simple recipe makes around 12 waffles. Feel free to half the amount if you need less:
2 cups of All-Purpose Flower
4tsp of Baking Powder
1/2 tsp of Salt
1/4 cup of Sugar
2 Eggs
1/2 cup of Oil
2 cups of Milk
In a large bowl, use your favourite whisk to mix the egg yolks, milk and oil. Add the flour, baking powder, salt and sugar, then stir to turn it all into a smooth and runny dough.
In a separate bowl, beat or blend the egg whites until they're stiff, then fold them into the rest of the dough. This will add additional fluffiness. Alternatively, mix all ingredients in a Blender Bottle and use it to pour the dough into the waffle maker.
Now scoop the dough into a pre-heated waffle iron, with the heat set to 50%. Cook for about 4-5 minutes, or until the waffle reaches the desired level of done-ness. We have a square Hamilton Beach model, I don't think they make it anymore. There are plenty of others to choose from on Amazon though.