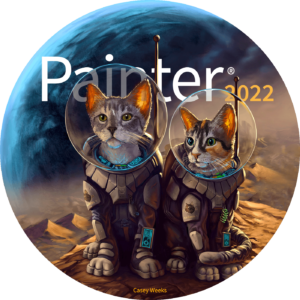 I've had a bit of a computer mishap recently that required me to install Corel Painter seemingly on more computers than I actually own. In use are my Mac and my main PC, but due to hard drive switching and frequent re-installations, Corel's automated license authentication system thought I was using it on more machines.
The Painter license allows us to use any version of Painter we own on two machines simultaneously, like a laptop and a desktop, or a Mac and a PC. Every time we install Painter and login to our account, the current system is added as an authenticated system. However, when we exceed the activated license limit, we get an error and Painter won't start.
When we uninstall Painter, the de-activation happens automatically, but it requires access to the computer and a working operating system. That's a problem if we want to de-activate an installation we no longer have access to.
Thankfully there's a way around this: we can de-activate licenses manually on Corel's website. Login at corel.com and find the products section at the top right. Under Your Products, select Product Status and Subscriptions.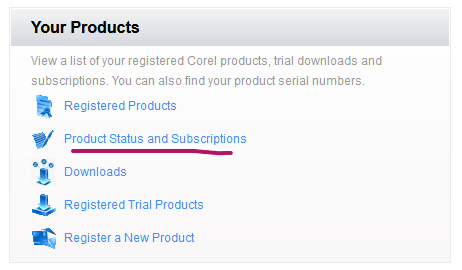 On the next screen you'll see the active Painter licenses you have. Select Manage.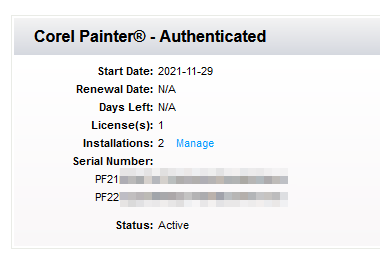 Next you'll see a list of computers that have last accessed those licenses. Find the system you'd like to de-activate and select Remove selected machines.

That's it! This frees up your licenses and lets us start Painter on other systems.