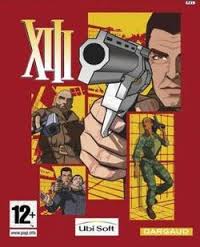 I was playing XIII again the other day. The US GameCube version this time. I remember enjoying XIII on the original Xbox back in the day, as well as on PC.
Even today, there's nothing quite like playing these old style shooters with blurry textures and blocky unsmoothed 3D objects.
That aside, I had a tough time making the Grappling Hook work, mainly because the controls on the GameCube version must be the most terrible in the history of console gaming. Sadly my copy did not come with an instruction booklet, but at $4.99 with free shipping I'm not complaining. I found no instructions on the internet either, I'm probably a lost cause and too late for the XIII party anyway.
For future generations, and my future self, here's how the XIII GameCube control work (from what I could figure out).