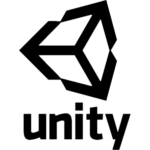 I've heard so much about the Unity Game Engine, I've seen what people can build with it. Some of my favourite games use it, and it has long been on my list of things to "check out" if ever I have a few spare hours.
Turns out that time has come this Friday afternoon, and I thought I'd best take some notes on how it all went. In case you're in the same boat, i.e. a total N00B at Unity, perhaps I can save you some time. I've previously installed and very briefly tested the Unreal Engine, and I'm usually good at figuring out how to make something work on a computer, so let's see how it's going with Unity.
For posterity, I'm using Unity 2019.2 in September 2019 here.
Let me tell you, it wasn't easy. It wasn't smooth. I'm not sure how much time I'd like to invest, no matter how awesome it might be after that long dark tunnel of awkwardness. In the end I did make a small project (linked below) and got the hang of the basics, but getting there wasn't pleasant. Here's how it all went for me.