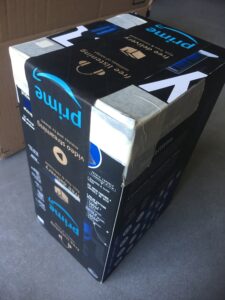 Remember how I was so thrilled about that new Blue Yeti microphone in my previous post, and how this thing sold out so quickly? Well it arrived… and I'm less than pleased with the service I've received from online giant Amazon.
What they've sent me as the correct item, but it was not a new item. It showed heavy signs of usage. Let me show you some pictures below, anon about that hilarious chat I had with their customer services agent.
Grab a coffee and read a funny story of how Amazon may have lost their edge in Customer Satisfaction.