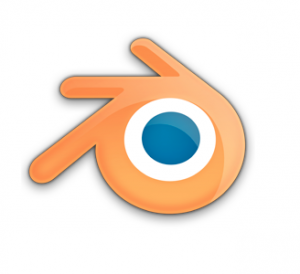 Yesterday, while I was receiving my 13th chemotherapy shot at the hospital infusion suite, I've spontaneously joined The Blender Cloud.
Full of pride I mentioned this on Twitter, and Ton Roosendaal asked me to sum up what got me on board in one tweet. That's not an easy feat, considering what the Blender Cloud has to offer, and the more I thought about it, the more reasons sprang to mind.
Fantastic 🙂 Can you share in 1 tweet what reason or content got you on board? Thanks!

— Ton Roosendaal (@tonroosendaal) November 23, 2016
Here's why I did it (in slightly more than 160 characters).
Visual Asset Browser
One thing that makes DAZ Studio and Carrara great is that you can visually browse pre-made assets in the app. Pick something, drag it in, and build your scene. This functionality isn't native to Blender, but with a funky add-on called The Blender Cloud Add-On, this feature is in the works!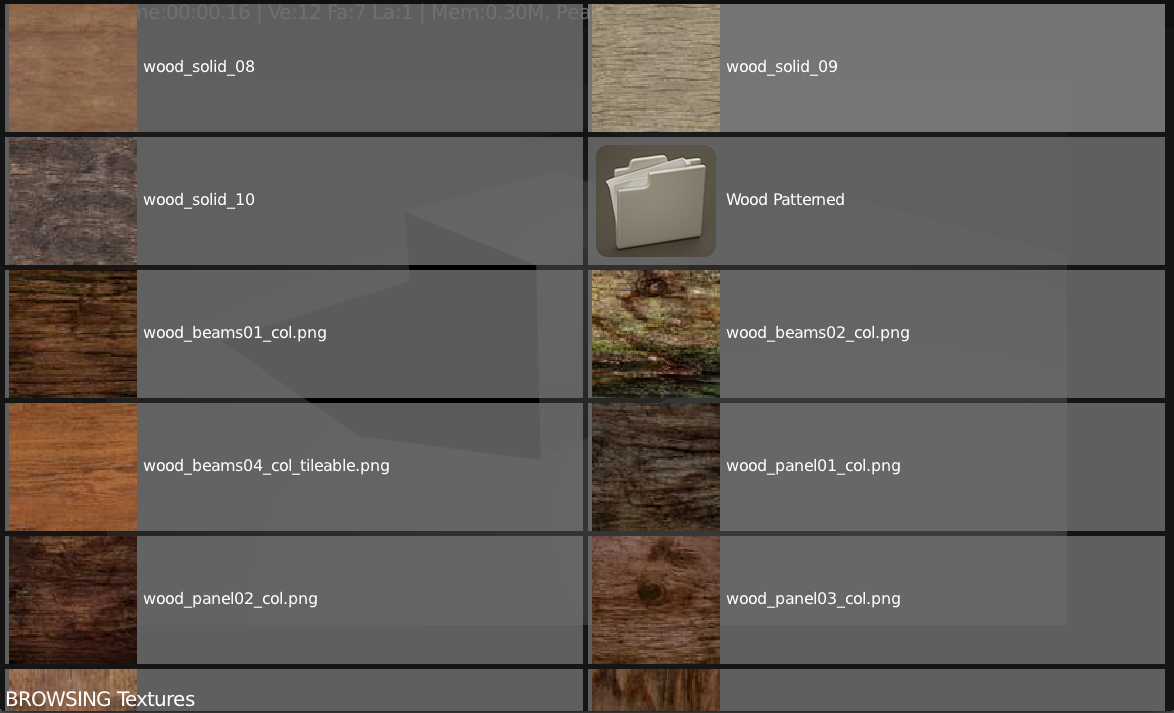 Right now the add-on lets us browse and import FREE texture files and HDRI images right from within Blender. Pick something you like, select it, and it's copied into your current working directory (in a subfolder called textures). This is a super convenient way of getting high quality images into the scene you're working on.
From what I understand the team are already working on bringing other functionality to this add-on, such as the ability to browse other blend files from the cloud. And with it, there would be access to shaders, props, characters and all that. I can't wait to see where this is going.
Blender Sync
I work across 7 workstations, some of which are in remote data centres. I use four of those to work directly on, and all computers can work together as a render farm for animations. It's a huge time saver.
Part of the Cloud Add-On is the ability to sync all personalised settings across all machines, making Blender look and feel the same on every workstation. You don't need to subscribe to the Blender Cloud to get this by the way, it's provided absolutely FREE. It's a really nice touch to have this option.
Access to past and future Scene Files
Have you seen the movies they're making at The Blender Institute? Did you see the awards Cosmos Laundromat has won, and deservedly so? Right now the team are busy at work with a full feature length animation called Agent 327, based on the Dutch comic strip.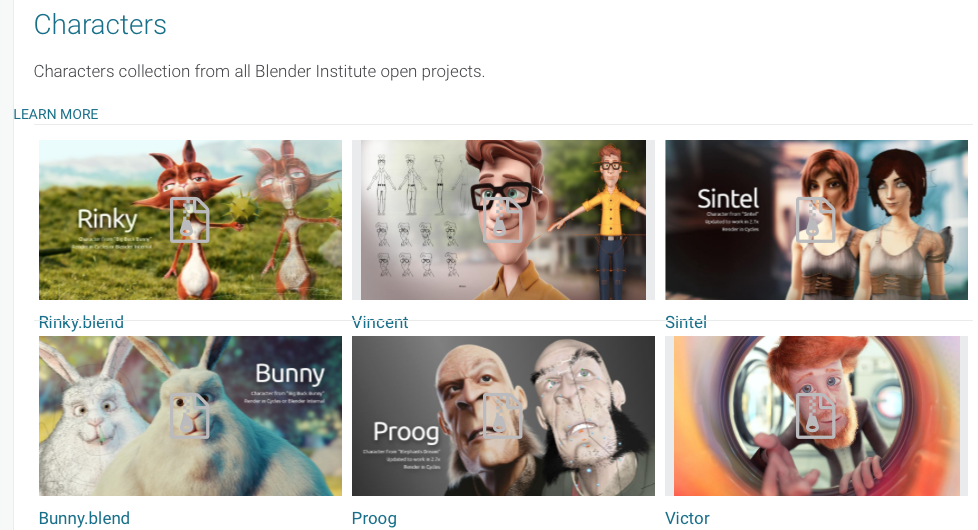 Something that has always fascinated me was to see how big animation studios put those blockbusters together. But because they're big secretive Hollywood studios, you can't just drop them a line and say, "Hey Mr. Lasseter, how did you rig Buzz Lightyear" or "How did you setup the fur shader in Monsters Inc". There are so many questions you'd want to ask Pixar, Dreamworks, Warner Animation and all these other studios: what's your pipeline, what's your workflow, how do you go from idea to finished scene?
The best you can hope for is that an ex-employee spills the beans on some insights after his departure, but other than that you'd have to sneak an internship for one of those companies to see how it's done.
It's very different with the Blender Institute: they're making all their assets, scene files and works-in-progress available on The Blender Cloud, as these movies are produced, every week. It's like having an all-access pass to the animation studio: you can drop in at anytime, dissect the latest scene files, and even ask questions about them. Take a look at those shader nodes, grab Sintel and use her in your own scenes, get inspired for your own creations.
There's no better learning resource than to look at a file, play around with it, and get the big "ah-hah" moment. And it's all there in The Blender Cloud.
Training Videos
YouTube is full of Blender tutorials, of very varying quality. While many of them are good, there are very little cohesive courses that take a user through a full project or workflow. They explain bits and pieces, but leave out the bigger picture. One exception is Darrin Lile's channel and website, Blender101.com. I've learnt a lot from his gentle approach to Blender.
The Blender Cloud offers tutorials as part of the package, and they are full courses. It's like a mini-version of Lynda.com or Digital Tutors, but focussed solely on Blender. You can see various creators at work, explaining not only Blender and how to use it, but also how workflow within Blender works. Character animation, asset creation, visual effects composition. You name it, they have it. There's a lot I can learn here, and I can't wait to get started.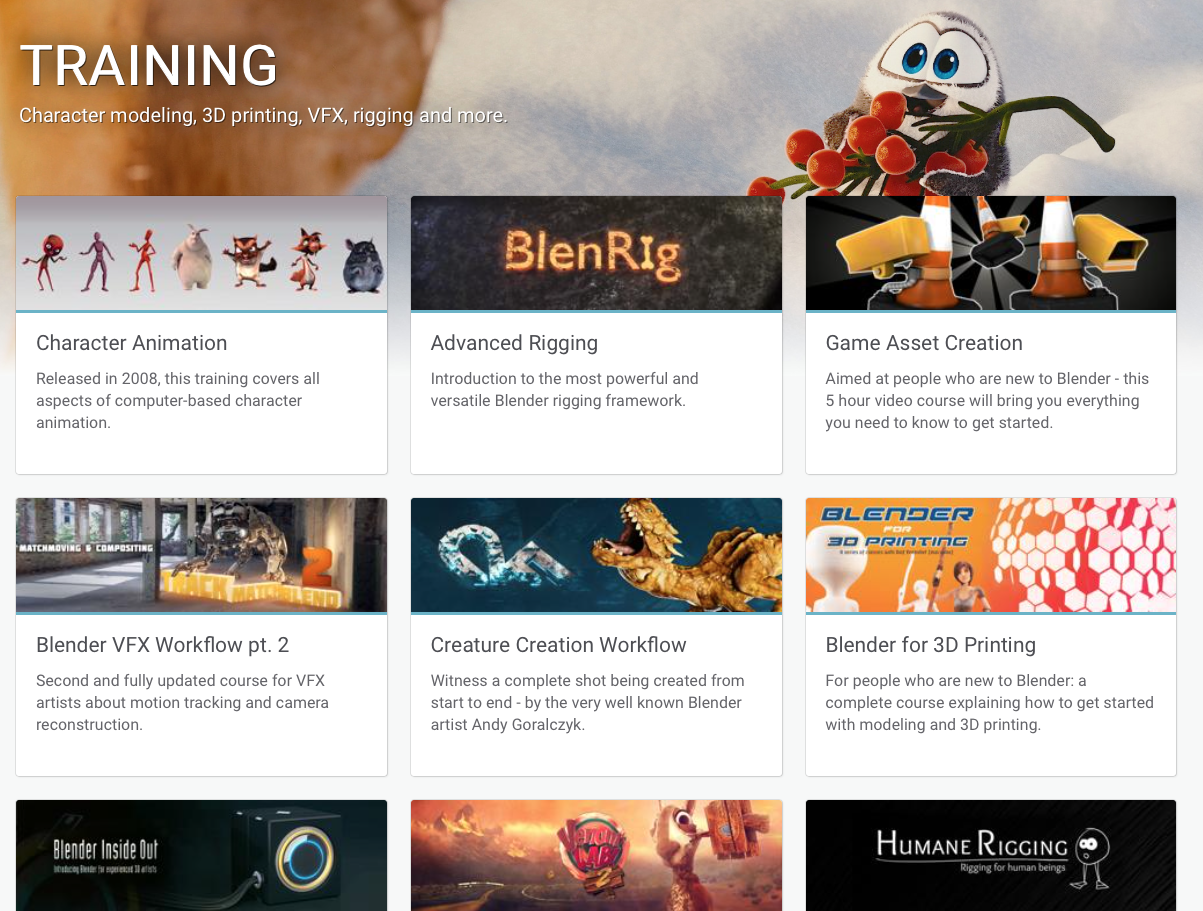 Supporting the project
I find it phenomenal that Blender is free and open source. It's on par with software that is being sold for over $3000 per year in subscription fees. Those packages cost that much because it takes time to develop them and make them work.
The development of Blender costs money too, and the project does not rely on volunteers alone – although they make up a great part of the development team. There are full time coders at work, and the more of those can be hired, the faster we get new features and less bugs. The same goes for the animation team: the more donations the project gets, the quicker we'll get to see Agent 327. And I want to support that.
I was begrudging Adobe's subscription model at first, because I resented having to pay $10 a month for Photoshop. I've since changed my mind, because I use Photoshop every day and I love what it can do. I also use Blender every day, and I love what it can do even more.
While Adobe demand money from me, Blender does not. Blender says "feel free to use and enjoy me, for as long as you like – but if you can, and if you would like to support our team, you can make small donation, if you like". If Photoshop is worth $10 a month to me, then so is Blender – it's that easy.
And if I win the lottery, my donations will get bigger – promised 🙂
So there you have it
That's why joined The Blender Cloud. The Cloud has other benefits too that I haven't touched on here. For example
sharing private projects
collaborating with others on projects
getting 10GB of cloud storage for all types of assets (compare that to 2GB you get with Adobe's Photoshop plan)
personal image library
and soon: full production management features
Those are great benefits to have too, but the others above got me on board.
Thanks to Ton and all of you at The Blender Institute – keep up the wonderful work that you're doing. You're making so many people happy – me included!
All the best from Miami Beach, FL
JAY