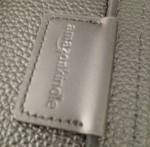 We have a total of 6 Kindles in our household, that's between two people. I know this sounds excessive, but believe me every single one of them has their specific purpose.
Recently I added a lightly used Kindle DX to my arsenal, making up the 6th one. I've had a few weeks to play with it now so let me tell you what I think of it – and why I think it's extremely sad that Amazon aren't making the Kindle DX anymore.
It feels weird to write a review of technology that has just been taken off the market – but looking at several message boards this device has a cult following – myself included. I can understand why people love it so much.