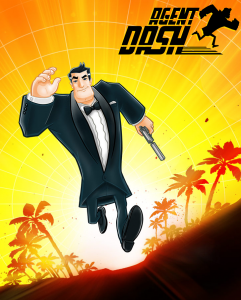 I'm a huge fan of Agent Dash. It's a "Temple Run" type game in which all you ever do is swipe left, right, up or down. The graphics are insanely good and it's a very addictive little time killer.
As Agent Dash (or any of the other characters) you run through tricky levels, collect diamonds, shoot at enemy technology and avoid obstacles. That's it.
When the new update came along a couple of weeks ago it promised many good things. But what I've found is that many of the changes have an impact on the game dynamic that we have come to love.
Currently players are heavily coerced into upgrading – but before you do, let me tell you what has changed in Agent Dash. If you don't like it, you can always restore your game from a backup and wait until these little niggles have been fixed (if they ever will).
Read moreAgent Dash 2.0: Should you really upgrade just yet?