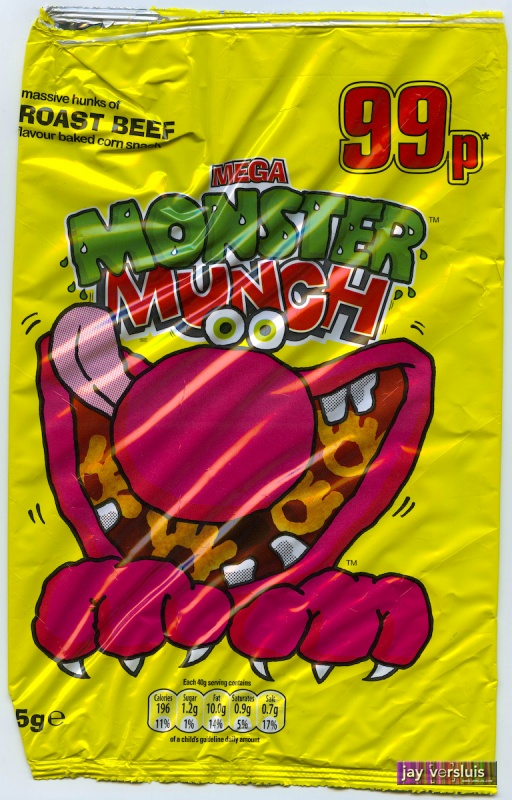 Finally! They're back with a vengeance, and better than ever. This is a HUGE size bag, abeit made from the worst material since Eastern Germany. A whopping 85 grams with "massive hunks", fearuting the long gone monster we thought had died in 1973.
We're glad he's back! Meet all his friends at http://www.megamonstermunch.com
Verdict: Roast Beef Rules!