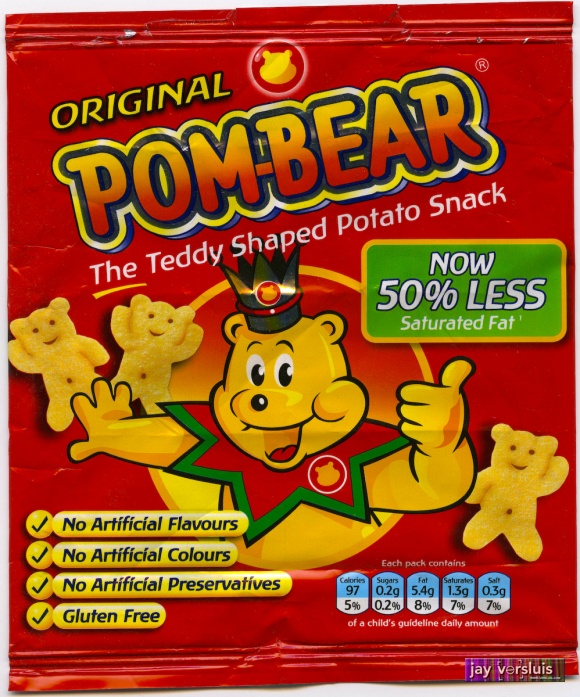 Ahhh, I remember these from back in the days. They've been around since forever in Germany, undoutedly the land of crisps and chocolate. I seem to remember much bigger bags though, not the lousy 19g version we have here.
They even have their own website now: http://www.pom-bear.co.uk. Superb! Having said that, I've never looked at it.
Verdict: This stuff is so light, you might as well eat nothing.