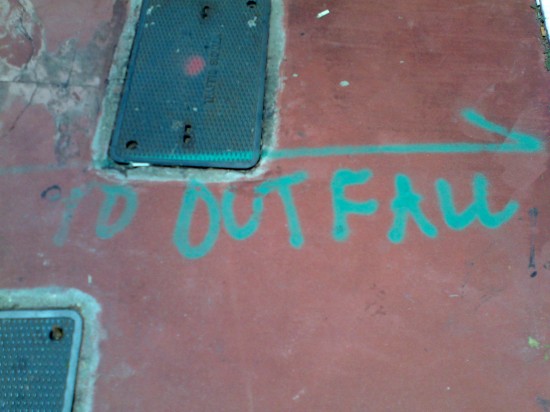 After an eventful 2 weeks in the Sunshine State, we're hopping on the next plane outta here and coming home. We've had enough now. After all, it wasn't just a holiday, it was hard work.
I haven't counted the amount of pictures we shot, but we're going home with roughly 10GB of digital data and 80 rolls of 120/220 film, which will take me untiel the end of the year to process. In terms of output, it was more than worth it.
On our final morning, we've watched the sunrise over South Beach and are in the midst of hectic packing. I shouldn't really be writing this right now! We came up with plenty of new concepts (see above a sample of Incidental Graffiti) which will feed this site and future output for months to come.
The Beach Huts project is not only completed, we even went that extra mile and covered Haulover Beach too – and there's a funky beach panorama idea I'd like to do here in the future.
Until then, we've got an 8hr flight to endure…