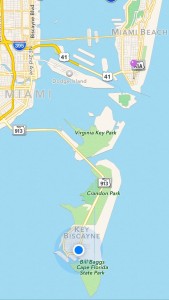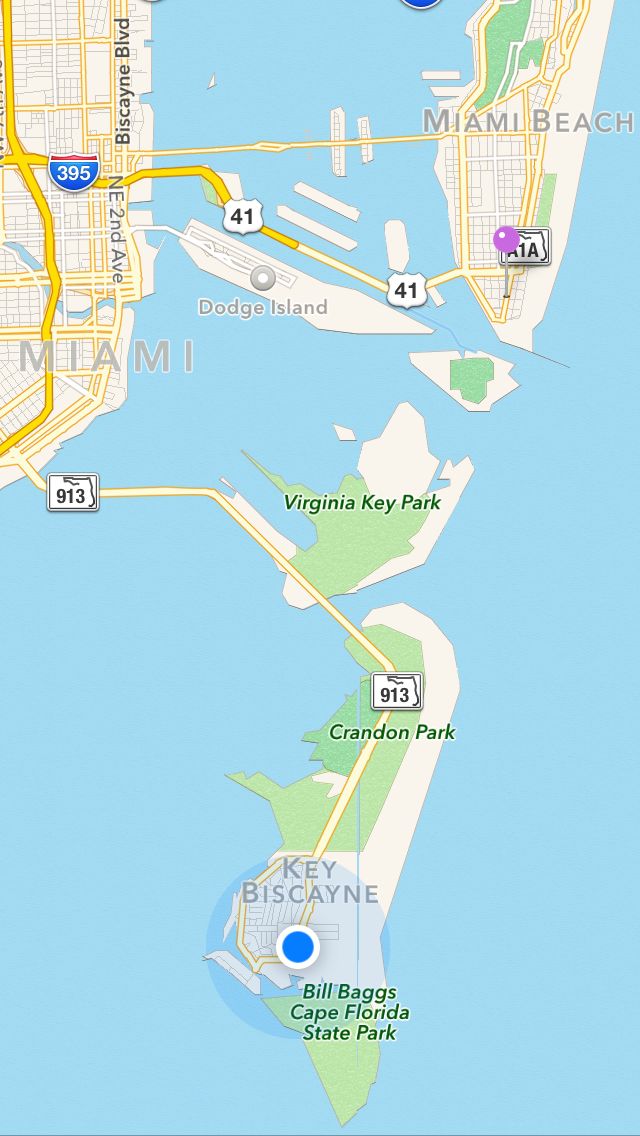 A couple of weeks ago we went on a 32mile (52km) round trip from Miami Beach to Key Biscayne. This whole area is ideal for cycling due to its flatness and reminds me of the North Germany or Holland: no hills, only the occasional bridge to climb.
If you go by boat it's only 5 miles tops, but due to the man-made island setup we have here you can't always go in one straight line.
The way to Key Biscayne has a lot of sights to offer and only mild to medium traffic along the way. Incidentally this is where "Tennis from Miami" comes from: Crandon Park is located there, and at the very south tip at Mile Marker Zero is Bill Bagg's Cape Florida State Park. It's so quiet there it almost hurts your ears!
We did this little tour on two brand new Electra Townie 7D bikes we bought in March on a rather spontaneous note. Ever since all four of our bikes were stolen right from our garage  Haringey we decided to use Decobikes instead. It's the same public bike vending machine concept as the Boris Bikes in London and many other European cities. They served us well, but aren't really made for longer distances. Besides, over the last 3 months or so their service has gone down hill so much that it takes you 5 attempts or more to get a working bike – if you find one in a 3 mile radius (read: it sucks).
Bad service or not, Decobikes are great for shopping and short trips to your restaurant of choice: you never have to worry about where to lock your bike, if it's still there if you come back, or about bike maintenance (mind you, neither do the operators of Decobike).
And from $15 per person per month that's not.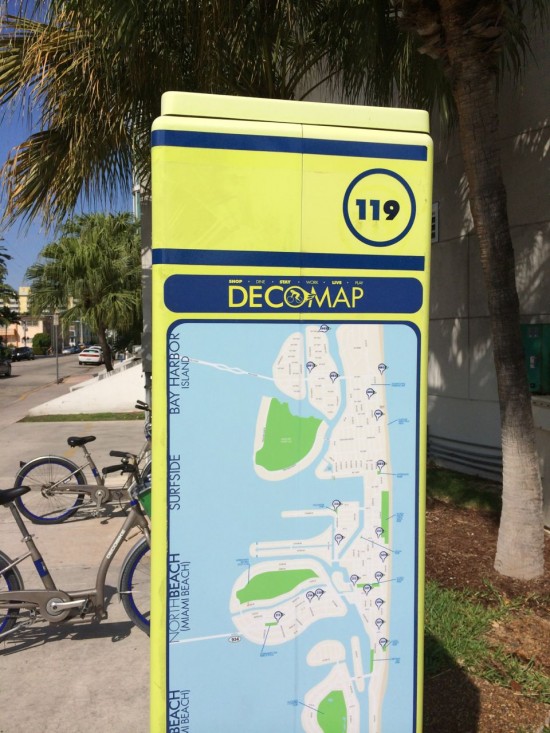 One of my dreams was to cycle down to Key West and enjoy the scenery. Even explore other areas in Florida – the kind of thing you'd ordinarily do with a car, just take a bit longer and do so by bike.
Since the Decobikes drive more like a tank on sand I had assumed that I've lost my fitness. I'm happy to report that's not quite the case, and both Julia and I survived the 32mile roundtrip with flying colours. I can't wait to do more!
I remember feeling the same when I initially bought my pink Saracen Pylon bike with super fat tires and internal 8 gear 5H1T Hub, then switching to my blue Scott Sub 30 Solution (you know, the one that got stolen after a month, which I've replaced it with the same model so I could keep cycling). "Riding a tank bike" does keep you fit and prepares you to appreciate slimmer better bikes.
The Electra Townies are great: they're fairly affordable $479 bikes with 7 external rear gears, nice tires, lovely saddles and really good rim brakes.
Bike technology hasn't stood still, a phenomenon that never seizes to amaze me when it comes to buying a new bike. We now have quick release everything: seat post and both wheels – which will come in handy when the next tire accident happens.
The thing that makes those rides even more comfortable is their patented Flat Foot Technology: they've managed to move the pedals 10 inches further forward, which makes pedalling so much easier and feels more comfortable. Traditionally the pedals are right underneath your seat – always have been. But the crazy people from Electra moved them.
It was love at first ride.
Our plan is to do this trip more often, explore more of Downtown Miami, head up north to Hollywood (Florida, not California), and build up our stamina for long tours. One day we'll make it all the way to Key Largo and back, and if we survive that – Key West isn't far behind.
Those new bikes have inspired me to write a new iOS App: I'd like something that lets you log how many miles you've done on which bike, add pictures for that ride, and even let you add points to a map on how you got there. It'll be a challenge!
We did several other trips since then, one more to Key Biscayne and another one to Virginia Key. Today we're participating in the local Community Bike Ride, a bit lie what Skyride is to London: no cars on the roads, police escorts, al the way to up from 5th street to 80th street and back.
Here's a video of that first trip – enjoy!