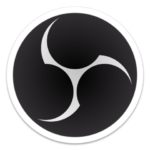 I genuinely like what OBS has to offer – especially the new OBS 23. In fact I like it so much that I've decided to support Jim and his the entire project through their Patreon Campaign.
Today I've "refreshed" my Windows system, which is the system that I use OBS on primarily, and after every good Windows refresh comes that time when you have to restore your machine to a working condition. So the question arose, where did OBS save all my scenes, collections and profiles?
Thankfully, Windows is clever enough to make a backup of the old Windows folder, deep down in which those settings reside (it's called Windows.old in case you're in the same predicament). Even if you're not in this situation, let's take a look at where those settings are hiding so we can all make a backup and sleep a little easier at night.
Windows
On Windows 10, you'll find the OBS settings in %appdata%\obs-studio. At least that's what several forum posts tell us. To the likes of you and me however, that might not mean all that much.
You see, %appdata% is a Windows system variable that contains a path to application related data. Depending which drive Windows is installed on, and what user name you have, its contents varies.
Let's say my user name is "versluis", and Windows is installed on the C: drive. This means that the full path to to the OBS data location would be
C:\Users\versluis\AppData\Roaming\obs-studio
You can back up the entire folder, or replace the contents of your current folder with that of a backup to bring back all your profiles, collections and scenes.
macOS
On macOS we'll have to dig into the current user's Library folder to find the same setup as above. The full path is
~/Library/Application Support/obs-studio/
Much like in the above example, the Tilde symbol means "your current home folder" (macOS has two Library folders, one for each user, and one for the system). Again, if my user name was "versluis", then the full path to the OBS Settings would be
/Users/versluis/Library/Application Support/obs-studio
I haven't got OBS on Linux, but I believe the setup is similar to the Mac.