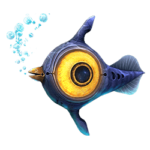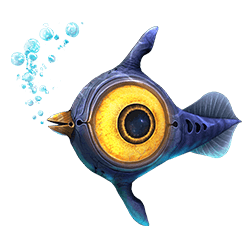 I've had a few computer glitches recently while experimenting with a new graphics card. Unfortunately this lead to some random crashes, which in turn damaged my Subnautica game files.
Suddenly my save games didn't tell me how long I had been playing, and what type of game I was playing anymore, and instead only showed the message "damaged game save". That didn't sound good!
Thankfully though, when I loaded the file up, everything seems fine: I had the same base, was spawned in the correct place, had all the belongings I remember… except for one weird issue: my Freedom type game was now a Survival game. Not what I had signed up for!
Lucky for us there's an easy way to switch from what we're currently playing to any of the other three game types (Survival, Freedom, Hardcore or Creative) into any of the others. Here's how to do it:
press F3 to bring up a secret settings box at the to left
press F8 to bring up the mouse cursor
disable the option "disable console" (thereby enabling it)
now press F3 again to close that settings window again
hit Enter to bring up a text input box at the bottom left
This will bring up a command line prompt at which we can now issue statements – much like on a Linux Terminal or Windows Power Shell. If we know what to type, we can make the game do exciting things that can come in handy when we're stuck due to a bug or other circumstance. Developers use this tool a lot.
To change the game mode, we can type any of the following:
Survival
Freedom
Hardcore
Creative
That's all we need to do. When you're done, press F3 again to close the scary settings window.
Warning
Be advised that in the release version of either Subnautica and presumably Below Zero, issuing the above commands will disable the achievements feature.
Also note that in Below Zero, the changed game mode is not saved. The rest of your game state is, but when you restart a saved game a again, you'll be back to the previous game mode (at least in the Snowfox update from April 2019).