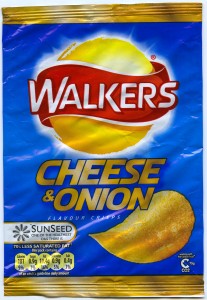 You heard the man – this weekend EXCLUSIVELY at http://www.versluis.com I've got something special for y'all:
I'll be sitting here eating one crisp packet per hour and will post the empty packet right here on the site, every hour on the hour (until the server crashes).
Each time this happens, I'll send our a tweet – follow the show with #crisps or #potatochips.
I'll do this all through the night until Sunday evening, when I'll catch up on some sleep (and Pepto Bismol probbaly), but until then, join me in commemorating the end of the series of CRIPS PACKETS – see the entire series right here.
Happy crunching!