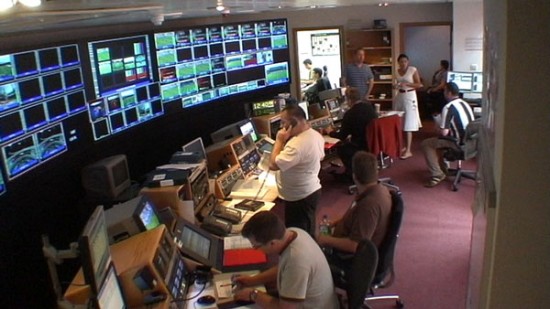 It's been a cracking weekend at IMG Media last weekend, with plenty of new programmes and clients to accommodate. I'm happy to say: we were up for the challenge.
Here's what we've been working on:
7 Premier League football matches for international distribution
several ESPN turnaround feeds (Scottish, Dutch, Belgian and German football)
1 ESPN live studio production
1 BBC Football League Show studio production
several SNTV feeds
countless ISDN lines
The footage below covers a period of about 12hrs – see if you can spot me, or in fact the GMT clock on the desk.
Enjoy!
[flashvideo file="video/MCR-Timelapse-2009-1k.flv" /]