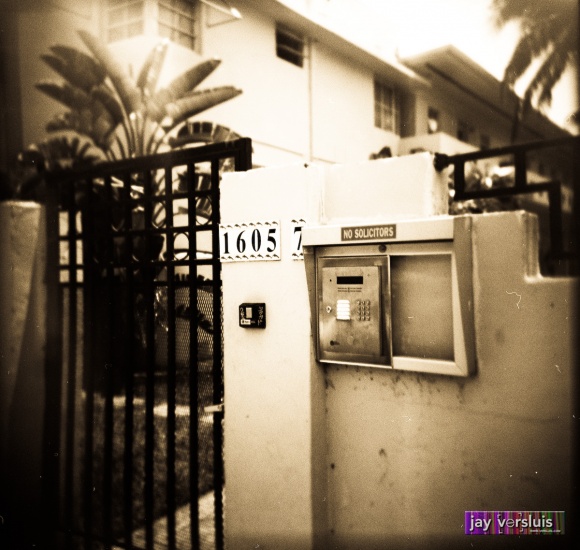 So what does that actually mean? Wouldn't it be great if Solicitors would actually make house calls? Usually you'd have to go and seek them out.
Or does this mean that thare are no solicitors atthis house on Drexel Avenue? We'll never find out I guess…
Shot with one of my many Holga 120's on Fuji Velvia, then developed in Ilfotec HC b/w developer.