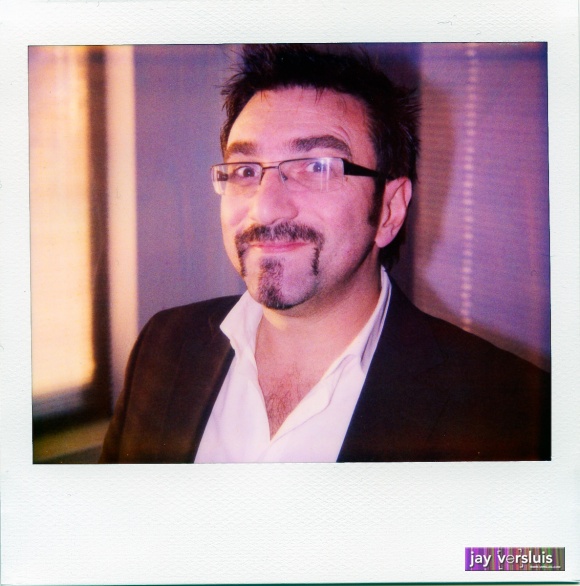 Dav was showing me his new offices – I really liked the blue walls and the way the light came in through the blinds.
Dav told me that what I thought was "blue" was in fact "mauve", and that I needed to take this shot again because his spiky hair was cut off. I have to admit this second take was much better – including Dav's facial expression 😉
Shot on my Polaroid 1200s.