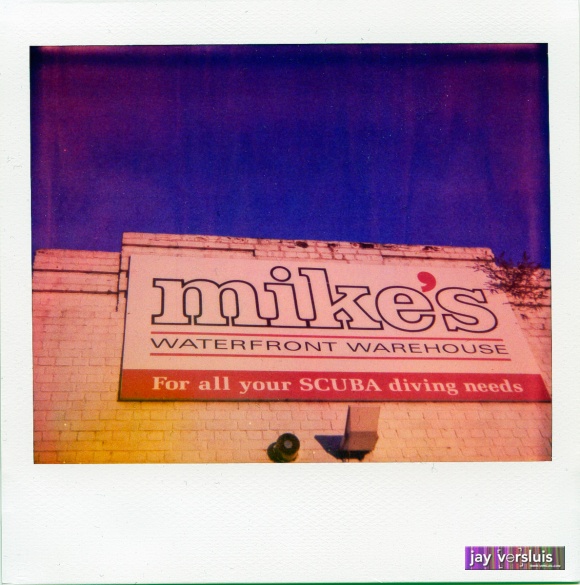 I was walking round this industrial estate off Power Road when I discovered this very out-of-place sign. It looked great in contrast to the setting sun and the deep blue sky – so I whipped out my Polaroid and snapped away.
Next to me was a man on his mobile phone, who happened to spot me and upon doing so cut his conversation short. "So what are you taking pictures of the shop for?" he demanded to know. "What for" is a lovely English expression for "why" – it always makes me laugh. I told him I was an artist and it was about the colours – an explanation which seemed to satisfy him so he went into the shop.
I keep wondering if that was Mike himself.