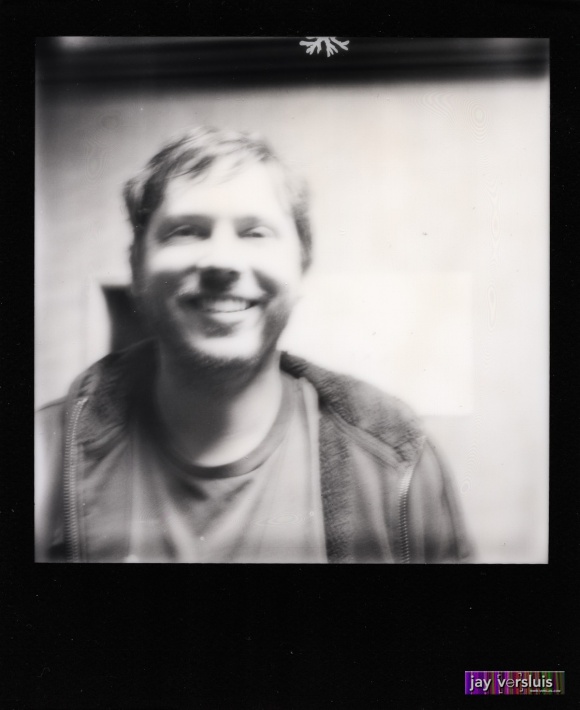 Nick loves football, especially watching it 12 hours a day without leaving a 4 square foot room with no windows. Wouldn't everybody?
Nick works with us in MCR on PLTV, a rolling content channel brought to you by IMG.
This was the first ever picture I took on the Black Frame material. We had meticulously setup the shot, the light looked goo, but when I pressed the shutter I realised the cartridge was emtpy. So technically this is Take 2 😉
Shot on my Golden Polaroid SX 70, using Impossible PX 600.