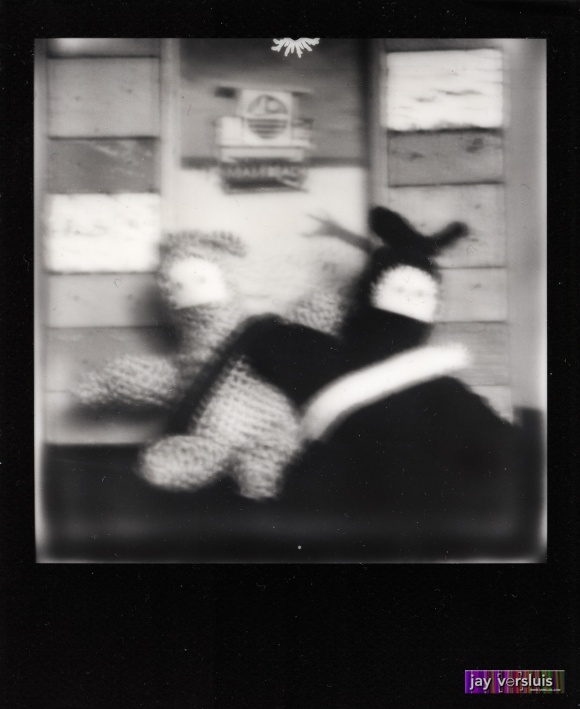 Julia knitted these little Ninja Dudes a few months ago, and since then they've become the invisible little helpers around the house. Be it web hosting, code hacking, or watching TV – the Ninjas manage to get involved somehow. A bit like Woody…
Here they are chilling out on the beach. Lingonberry on the left, Blackberry on the right.
Shot on my Golden Polaroid SX 70, using Impossible PX 600.