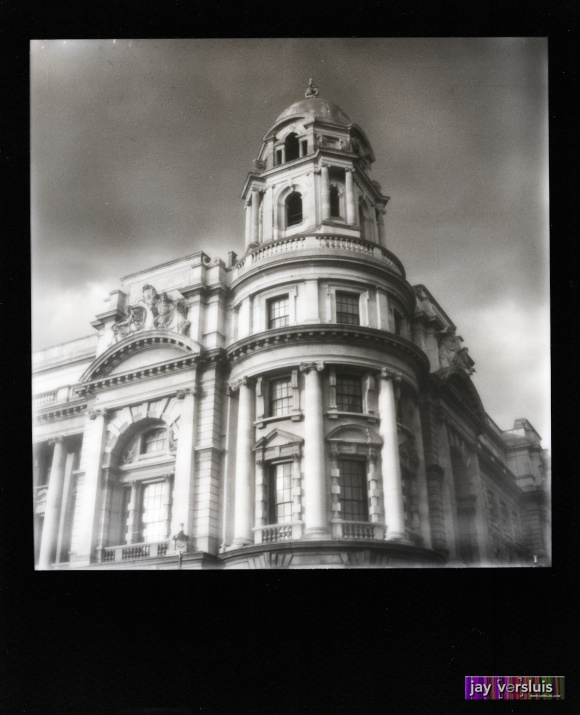 After I took the shot of the guardsman, I looked across the street to find this stunning bit of British architecture. The light was nice so I snapped away.
Only later when we crossed the river Thames on Westminster Bridge did I take a look at my last two pictures – and both Andy and I were blown away by the resolution and sharpness this puppy can produce under the right circumstances.
Thanks SX70 – the more I shoot you, the more I'm falling in love with you 😉
Shot on my Golden Polaroid SX 70, using Impossible PX 600.