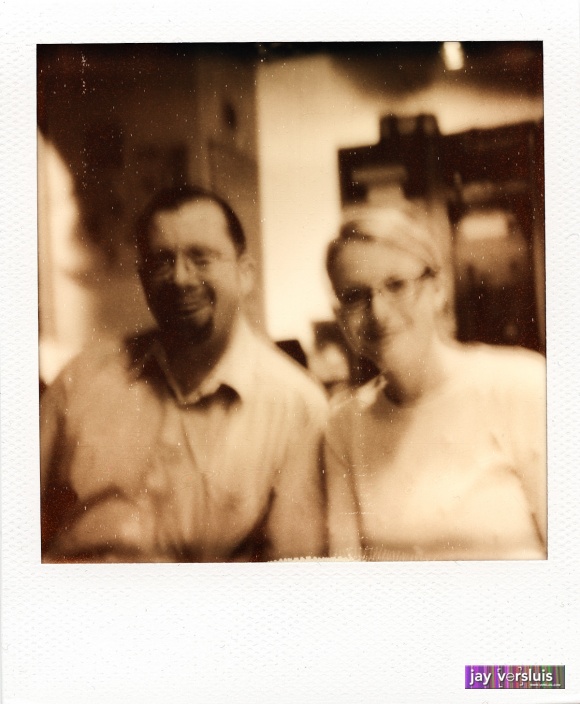 It was a really late night in MCR, and both Richard and Susie had stayed behind for a mid-week Football League Show. All went well, and we were just about to wrap up the party when I remembered I had my camera with me. Why not take a picture – I won't get many more opportunities to snap away at my colleagues before I leave the country for good.
Maybe my camera knew we were all tired, none of the red eyes and dark rings came out – and instead a drawing-like artwork was created (mainly thanks to motion blur and a 5 second exposure).
I'm loving it!
Shot on my Golden Polaroid SX 70, using Impossible PX 600.