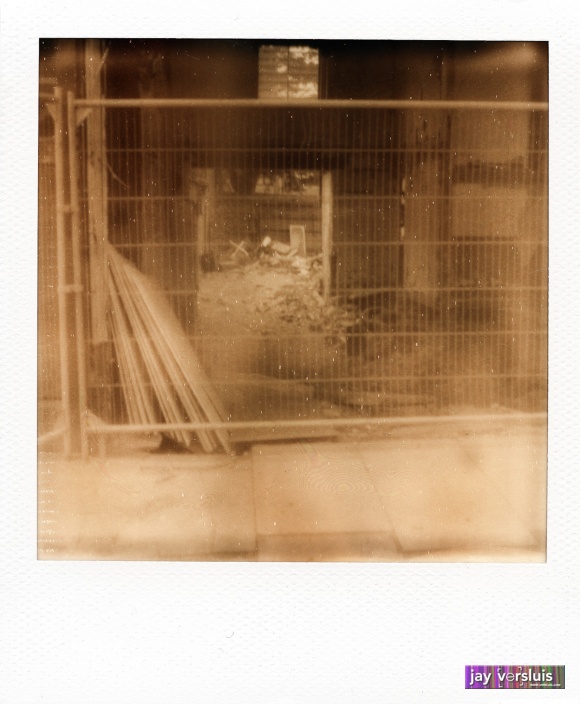 You know when you take a picture of something and you're convinced it'll look great?
And then in the end you have a look and you're presented with something far away from what you had imagined?
Well this was one of those occasions. Disappointed I put the picture away and thought "ah well, maybe next time". Until Julia said "hey, that's clever – X marks the spot".
I hadn't even seen that – and started liking it again. This is a burnt out house just off Gunnersbury Station, an old car retailer I believe.
Shot on my Golden Polaroid SX 70, using Impossible PX 600.