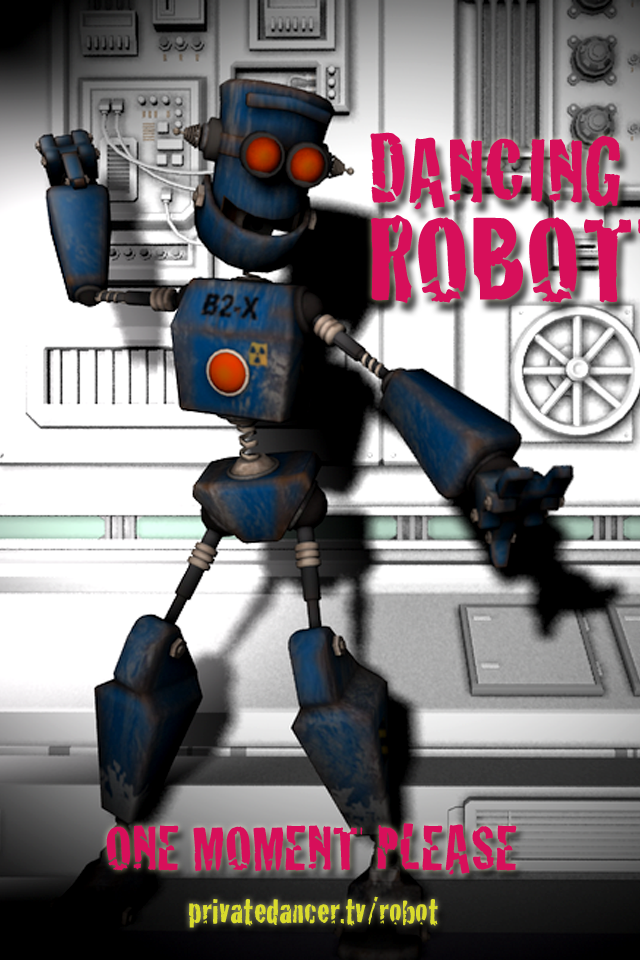 I thought I'd share a couple of Splash Screens I created for my (since rejected) iPhone Apps. Splash Screens are loading screens which are shown while the sometimes lengthy startup process would show a black screen – unless you provide an image. Makes for a much nicer user experience.
Dancing Robot (above) is lovely cartoon figure called Klank by 3D Universe – I absolutely love their style! I have a couple of other figures made by them and I'll show you some pre-production artwork a bit later.
As you may have guessed, Dancing Robot is essentially the same app as Dancing Alien with a different character, an animated background and different music. Guess I won't be submitting that one to Apple…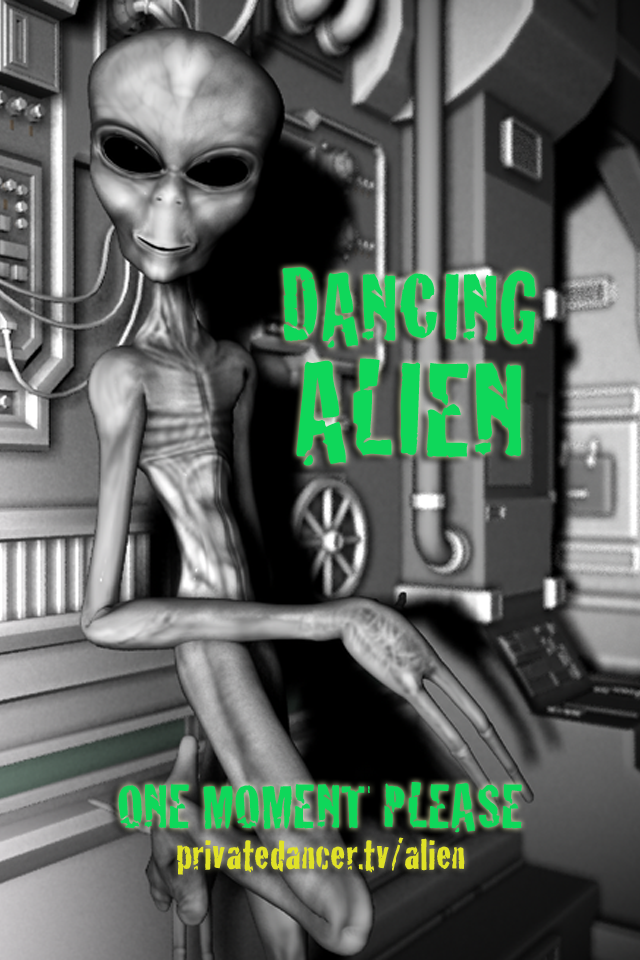 Here's the Splash Screen I had designed for Dancing Alien. He's a friendly Smith Micro figure called EF Grey Alien that came with Poser 7.
Even though I render the animations in Poser, these Splash Screens have been rendered in DAZ Studio with Stonemason's Generic Sci-Fi Corridor set in the background (without textures, hence it's grey – which I thought worked very well). I do this because DAZ Studio renders depth of field a bit nicer than Poser does.
I'll see if I can integrate these into the new app we're currently working which will feature more of 3D Universe's work.