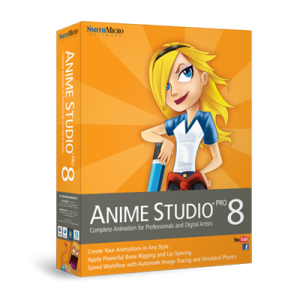 We've been playing with Anime Studio 8 Pro and love it – for years I've been bombarded with "special offer" emails that told me how amazing this programme was so we finally gave in. I'm glad we did – Julia and I are having lots of fun creating 2D animations.
The included tutorials are great, but I believe they've been made for previous versions of the software. Some features have changed, and this is one I've had trouble funding on the web:
How to render an animation while retaining the Alpha Channel.
This feature is useful if a render takes a long time and you'd like to import the final render into another project, or duplicate the same render in your existing project (say an explosion, just like in Tutorial 6.4). The manual states to use the Quicktime export option with 16mil+ colours and PNG codec. Doesn't exist in Anime Studio 8.
Instead, choose Animation and select "do not premultiply alpha channel". Do not choose PNG here. Even though this will retain your alpha channel, it will render your movie as an image sequence which makes importing difficult and messy. Click OK and give your movie a file name.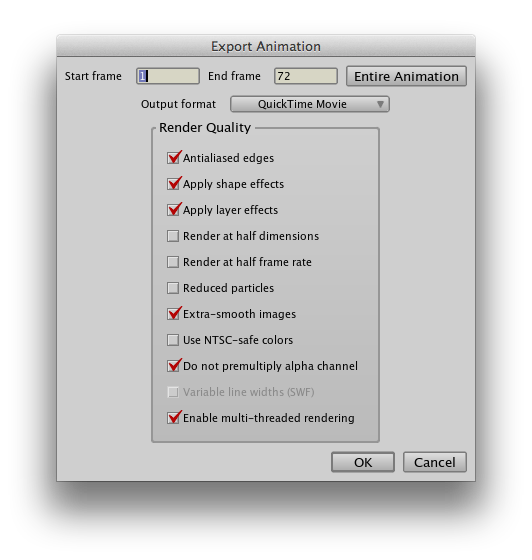 On the next page choose Animation as your compression codec. That'll keep it in one neat file. On the bottom of that page, select 16 Million+ colours (the + being the Alpha Channel – that's very important to retain transparancy information in the movie). Hit OK and let the render magic begin.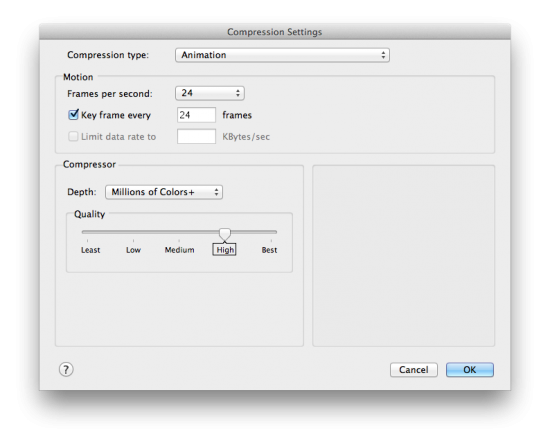 And that, as they say, is that. Hope it helps 😉
You can currently get Anime Studio 8 Pro for $149.99 and Anime Studio Debut for only $29.99 – only until the 14th of September! It's worth getting, trust me 😉