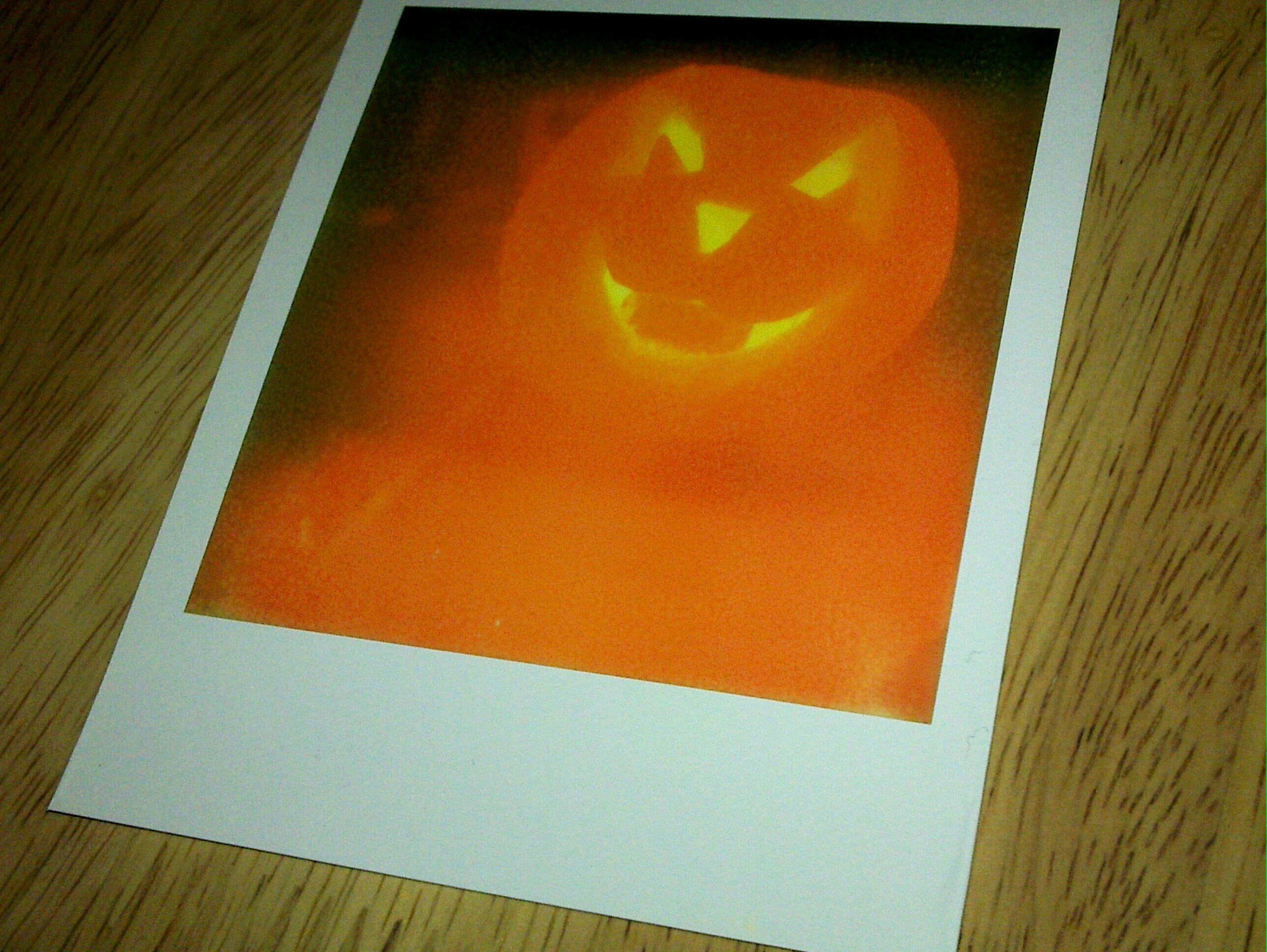 Julia carved this wonderful pumpkin – it looks amazing! In the evening we were contemplating a tea light on the inside but decided the back light from a bicycle would be much nicer (and won't burn the pumpkin).
Since it was so late in the day I decided to take a long exposure with one of my new Polaroid SX 70 cameras on a tripod – this one was about 10 seconds. Shot on Impossible PX 70 film.
Happy Halloween everybody!