DAZ Studio Pro 4.6 runs perfectly fine on the Microsoft Surface Pro, however by default the stylus navigation isn't working well: the pen is so sensitive that it has your scene spinning into al kinds of directions at the slightest touch on the navigation cube at the top right.
Other 3D applications are working fine with the default driver that is provided by Windows 8.1, only DAZ Studio appears to suffer from this problem.
To fix this, all we need to do is install the dedicated Wacom Feel IT driver. It will add an options menu to the Surface Pro, much like the one that comes as part of the driver for the Wacom Intuos tablets. The driver (and included utility) will allow you to map your stylus button, display a radial menu and – more importantly – improve pen accuracy across all your apps.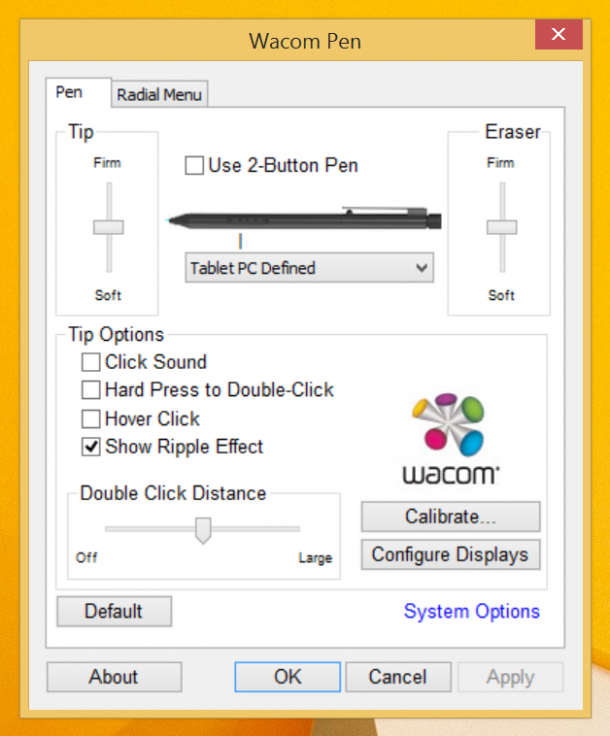 Once installed, restart your Surface Pro and navigate DAZ Studio beautifully.
Note that this driver is designed for tablets with Wacom Feel IT technology which includes Surface Pro 1 and 2. It will not work with the Surface Pro 3 due to its different (non-Wacom) digitizer.
You can download the driver here: