Contrary to what the documentation wants you to believe, and unlike DAZ Studio 4.6, the background colour can no longer be changed from the Viewport Properties menu at the top right.
In DAZ Studio 4.7 and 4.8 the option has moved to Window – Style – Customize Colors.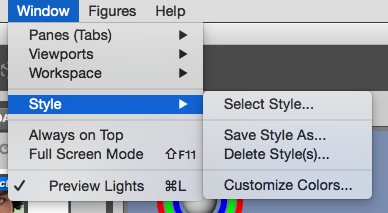 There's a whole lot we can amend here, all of which is saved as part of your workspace. The property you're looking for is at the very bottom of the list, under Viewport Colour. It affects the background in your viewport and is not visible in the final render.
Speaking of workspaces: the default Hollywood Blvd layout has a light blue background colour of 121, 141, 176, while the City Limits layout has a dark grey background of 68, 68, 68.