Hooking is a technique with which you can attach one vertex to follow another object. This can be useful if the outline of an object (such as a plane) needs to be distorted when it follows tracking markers.
Here's how to do it:
select the the object you want to track (such as an empty that follows a track)
now SHIFT select the object that you want the previous object to follow
switch into Edit Mode (TAB) and select the vertex you'd like to follow
now select CTRL+H and choose Hook to Selected Object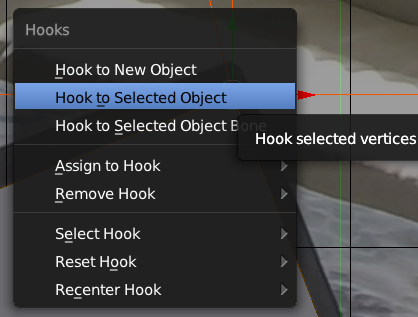 The selected vertices will move with the hooked object.