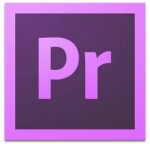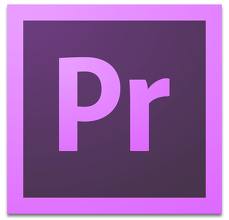 Here's a list of handy keyboard shortcuts for Adobe Premiere Pro. I keep forgetting these little helpers every 6 months or so…
By no means an extensive or complete list, here are the ones that I like using:
Timeline
SPACE – Playback at 100%
K – Stop
J – Play 100% backwards (multiple presses accelerates back)
L – Play 100% forwards (multiple presses accelerates forwards)
Left Cursor – step forward one frame
Right Cursor – step back one frame
\ (Backslash) – toggle between zoomed in and full view of the timeline
Fn + Up (or Page Up) – jump to the next edit point
Fn + Down (or Page Down) – jump to the previous edit point
Fn + Left – jump to the beginning of the sequence
Fn + Right – jump to the end of the sequence
Editing
V – Selection Tool
B – Ripple Edit Tool
N – Rolling Edit Tool
X – Rate Stretch Tool
C – Razor Tool
Import / Export
CMD/CTRL+M – Export Media
CMD+I – Import Media
Create your own Shortcuts
Premiere has a handy menu in which we can lookup existing shortcuts, as well as setup our own. There are so many functions, and not all of them have pre-defined shortcuts. Head over to Premiere Pro – Shortcuts and save whole sets of shortcut setups.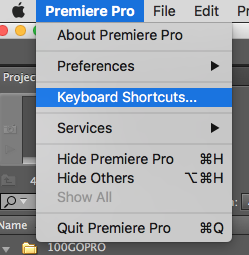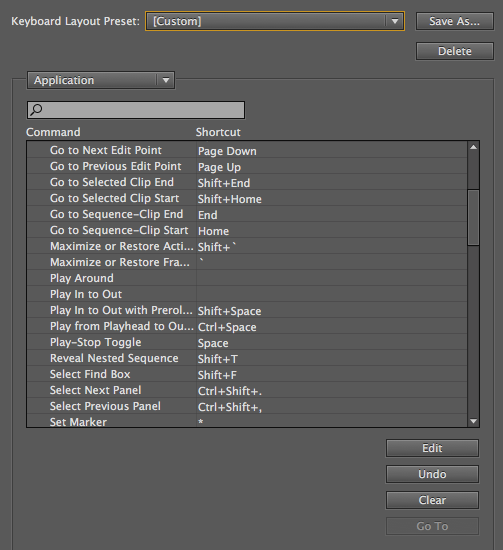 Needless to say, we can also change existing shortcuts to something more personal here.