Sometimes I can't work out the simplest things. Either I'm too stupid, or something that's super obvious to developers is not necessarily obvious to the humans using it. One such thing is the question, "how do we update the Unreal Engine". I've just found out, and thought I'd share this nugget of information with you.
A few weeks ago, I had installed Unreal Engine 4.22.3 on my system, and it worked flawlessly. This week I got a notification that 4.23 has been released. I thought I'll take a look, open the EPIC Launcher and hunt for an update option. It wasn't there. I went to the website, found the download button, followed it, and was told that if I had the EPIC Launcher installed, it could all be done from there. But how? Where's the upgrade or update button?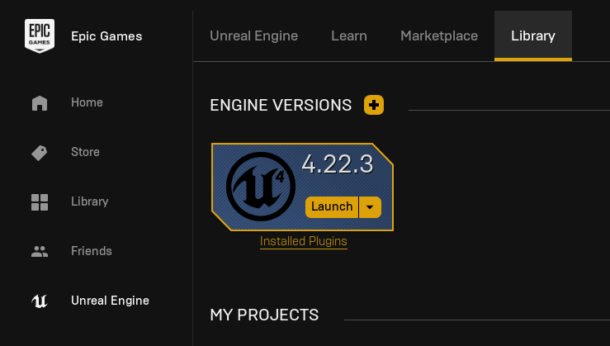 Well folks – here's the thing: you can't update Unreal Engine. It's just not done that way.
Instead, you can install other versions in parallel to the existing version you've got installed, and remove versions you no longer need. This philosophy is often employed to ensure that current projects don't break when a new version of the engine is released. Very good! I love it! It's like how Blender lets you install as many versions side by side as you want.
So in order to install the latest version of Unreal Engine next to the current version, all we have to do is click the yellow plus icon next to Engine Versions. This will create an additional slot for the new version, complete with download and launch options.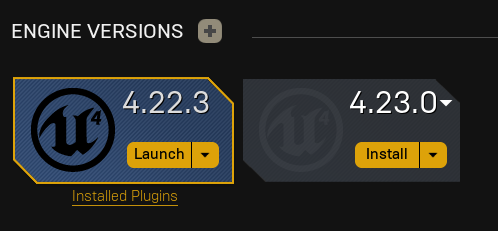 At the top right corner we can now choose to launch any version we like, as an additional shortcut. Another mystery solved!