Only days after reverting from my All Apps Creative Cloud subscription to the Photography Plan, I'm already missing Premiere Pro badly. I had hoped to live without it, but I must admit I love it too much 😍
I thought there would be an easy way to add the Premiere Plan to my existing Photography Plan in my Adobe Account, but of course that would be too easy and intuitive. We can only manage an existing plan here, and change back into the All Apps plan, but not add another one.
For that we need to head over to adobe.com/creativecloud/plans.html and buy ourselves another plan (while being logged into your current Creative Cloud account). I haven't found a direct link from yhe Adobe Account dashboard to this screen, but the link above should work.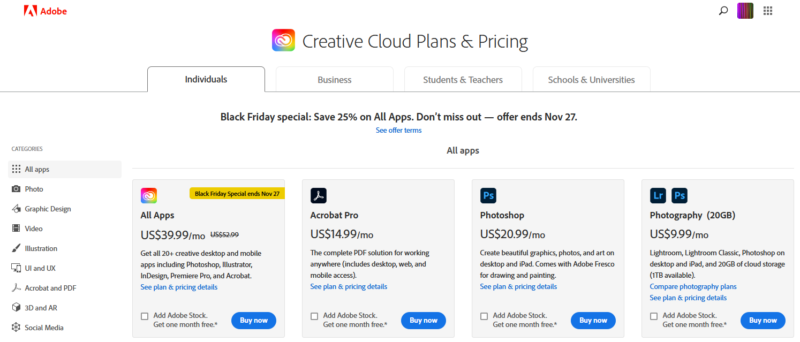 After making a choice and forking over some cash, I'm now the proud owner of TWO plans that I can manage in my dashboard.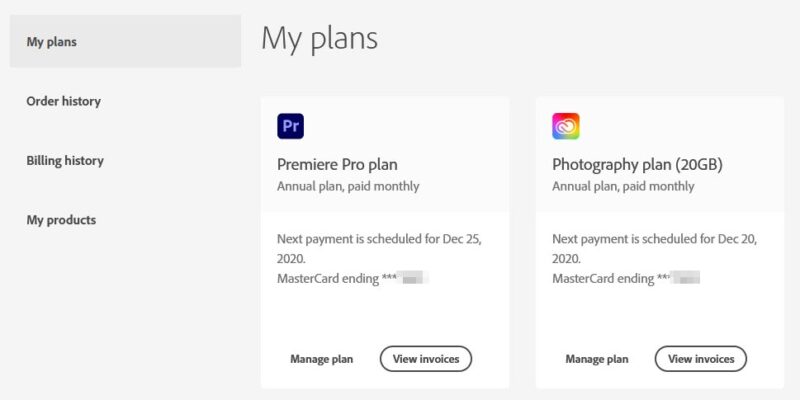 Note that each plan has independent rules. Cancelling one won't affect the other, but reverting into say the All Apps plan from one means I'd have to cancel the other and potentially pay a hefty fee for the annual remainder.
Another one of those "internet mysteries" solved!