During yesterday's Twitch Stream, I've built a camera animation with the Urban Future 6 set in Unreal Engine. I was wondering how to show the camera full screen while I was positioning it and found out this morning. That's what a good night's sleep can do to you 🙂 I thought I'd share it with you and my future self immediately.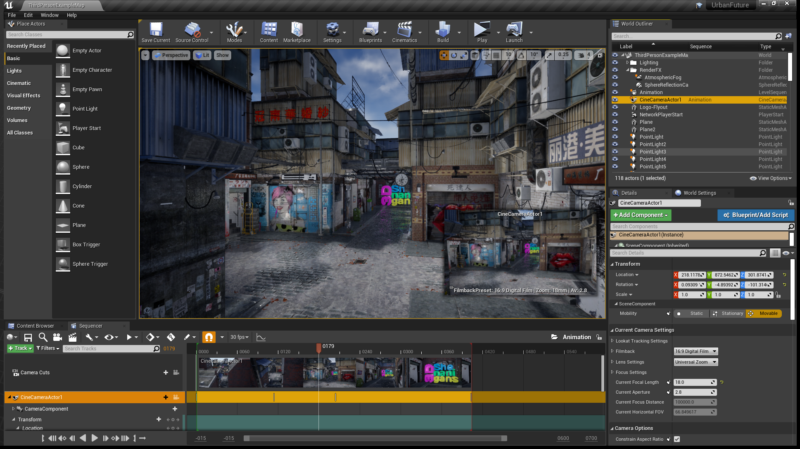 By default we see a small thumbnail inset when the current Cine Camera Actor is selected. To make this full screen, right-click the Cine Camera in the World Outliner, then select Pilot.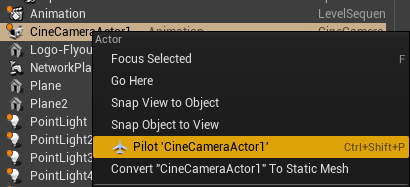 Now when you move the playhead in the sequencer, you'll see your camera full screen. To release it again and see your scene in the perspective view, either right-click the Cine Camera again and select Stop Piloting, or click the little Eject Icon at the top right corner in the viewport.

😍