Last year I've signed up for the All Apps Creative Cloud plan, at a reduced rate of $30 a month. I only ever used Photoshop and Premiere and never tried any of the other apps. In two days, Adobe will start charging me $52.99 a month. That's too much for me right now 😢

I thought it best to cancel that agreement and revert back to the Photography plan for $10 a month, and add Premiere on the occasions when I need to use it. However, it appears that by default, the only Photoshop plan I can see in the list is the $20 a month option. So… how do I switch?
It took me a while to figure this out, so I thought I'd share the process with y'all.
Beating the Web Interface
I found it easiest to login at accounts.adobe.com. There's an option to View Plan Details. Select that and you'll see something like the screenshot below, with an option to Change your plan.
Don't use the Cancel option, as that will terminate your plan and potentially charge you the remainder of an annual plan. If you want to switch, choose Change Plan.

This shows a number of alternative options, but sadly no $10 cheap-o Photography plan. No worries, keep pressing that little arrow at the right until you find a search box.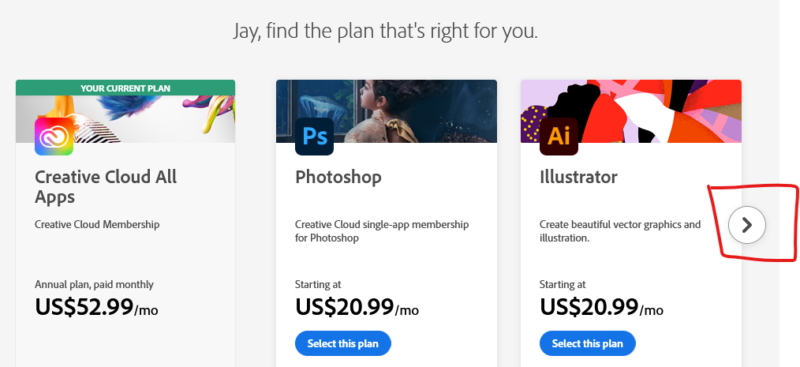 Here you can type in the app/plan you'd like to switch to. In my case that's Photoshop, so I'll browse through some of the available options. I'll pick the Creative Cloud Photography plan with 1TB (shuddering at the thought that the file synchronisation is the worst I've seen in any cloud storage app).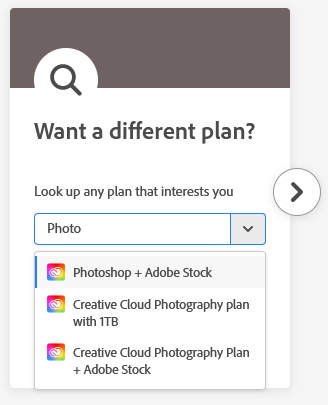 This brings up yet another list, and if we scroll to the right a bit we'll finally find the plan I'm looking for, with less storage space and also less cash. Finally!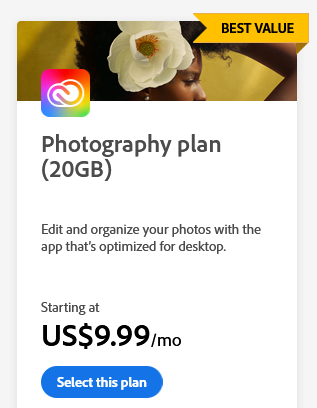 Hey presto! The plan will change immediately, and access to any previous apps you've had will instantly be suspended. Use with caution! If there are any projects you need to export, do so before changing plans.