Blender has this helpful/annoying feature that any user interface customisations are stored with a file. This means that any window and workspace changes are saved with the .blend file, and this also means that if someone shares such a file with you, the UI may look completely different to what you're used to. I've seen some insane customisations that meant I had no idea where to even start looking for the tools I need to get a job done.
Thankfully, we can tell Blender not to load a customised UI and just loading data into our known current setup. Here's how to do it.
on the File – Open dialogue, click the little gear icon
disable Load UI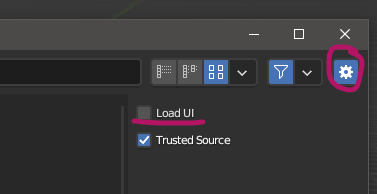 Now the data from the foreign .blend file is loaded, but your current workspace is left alone. If you'd like for this behaviour to become the default when you open .blend files, head over to Edit – Preferences and disable Load UI in the Save & Load section.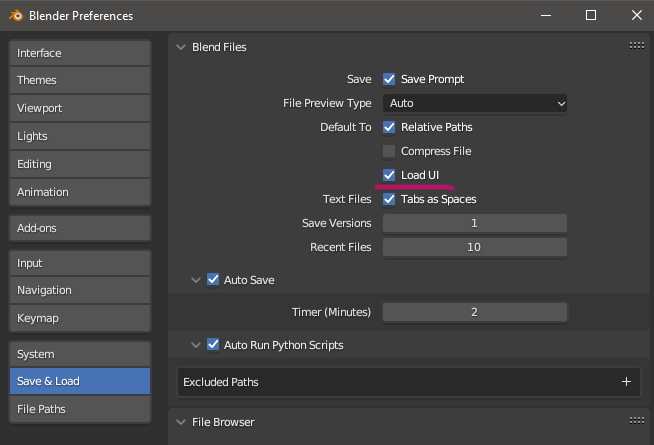 On this note, the Trusted Source option will execute any post load scripts in the file. Disable it to prevent this from happening, in case it causes issues during/after load.