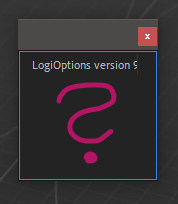 I had this issue with an empty Logitech Options window popping up whenever I launch Premiere Pro. The window does nothing and just sits there on top of other windows when Premiere is in focus. I don't use that integration at all, and wanted to get rid of it. Turns out there's an easy fix for that by simply removing it from the Adobe integrations. Here's how to do it:
close Premiere Pro
head over to C:\Program Files\Common Files\Adobe\CEP\extensions
remove the LogiOptionsAdobe folder
restart Premiere Pro
happiness
All previous Logitech Options functionality is still there, and it works just as "well" as it always has. This issue may have been fixed in Logitech Options+, but sadly it's not compatible with my Mac's older operating system so I can't use it.
Thanks to mooretho for this tip, I hope this helps a fellow traveller out!