When you package a UE project without and special settings, it'll start itself in full screen mode. This can be confusing to users as there's no obvious way to move the game to a different screen, or to close it when they're done.
Thankfully there's a handy blueprint node called Get User Game Settings that lets us override such things and many others. Here's how to make the game start in a 1280×720 window. Add this into your custom Game Mode's construction script: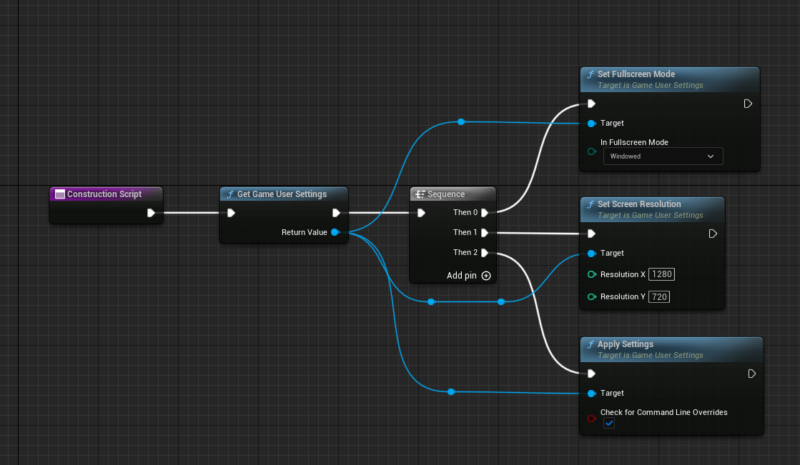 First we get the game settings, then fire off a sequence of three things (just to keep it a little organised):
set the Full Screen Mode to Windowed
set the screen resolution
apply the settings
Make sure to define your custom Game Mode class in both the World Settings as well as Project Settings – Maps and Modes for this to take effect.